We are the only company in the UK providing exceptional dance theatre experiences for people in recovery from addiction. Here at Fallen Angels Dance Theatre people are accepted, valued and reach their potential.
Our recovery artists are at the very heart of our work, developing dance skills in our workshops, sharing their stories in research and development, and for some, auditioning and performing in our professional company.
Fallen Angels Dance Theatre was founded in 2011 by professional dancers Paul Bayes Kitcher and Claire Morris. Paul has lived experience of addiction and recovery and his practice recognises the complex barriers many face, including mental health issues, disability and neurodiversity. Our creative activities promote well-being and inclusion throughout the whole recovery process.
Fallen Angels Dance Theatre is company-in-residence at Storyhouse Chester, the city's £37.5m cultural centre with theatres, a cinema, library, restaurant and community hub.
We currently have recovery groups in Chester at Storyhouse, in Liverpool at 24 Hope Street Studios and at The Turnpike arts venue in Leigh but our digital reach is international.
Our outreach work has also taken us to Bluecoat in Liverpool, UK Recovery Walk and The Royal Opera House in London.
In 2018 we were delighted to share our work with Her Majesty The Queen and The Duchess of Sussex at the official opening of Storyhouse, Chester.
With the power of dance and creative intervention we transform people's lives and make positive and lasting change in recovery from addiction.
Our work has been featured in media publications such as Dancing Times, Cheshire Live and the Evening Standard, Paul has spoken at TedX Liverpool and Claire has been featured on Sweaty Betty,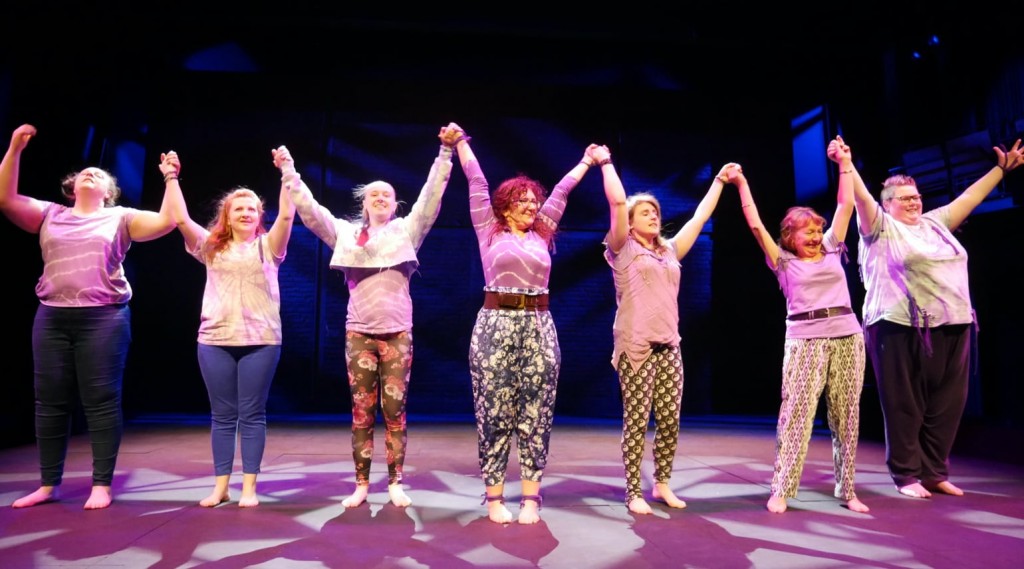 Don't miss a beat
Be part of the Fallen Angels family and receive our regular newsletter to keep up-to-date with our news.