Becca is running the London Marathon for Fallen Angels!
Author: admin
Date: August 9th 2022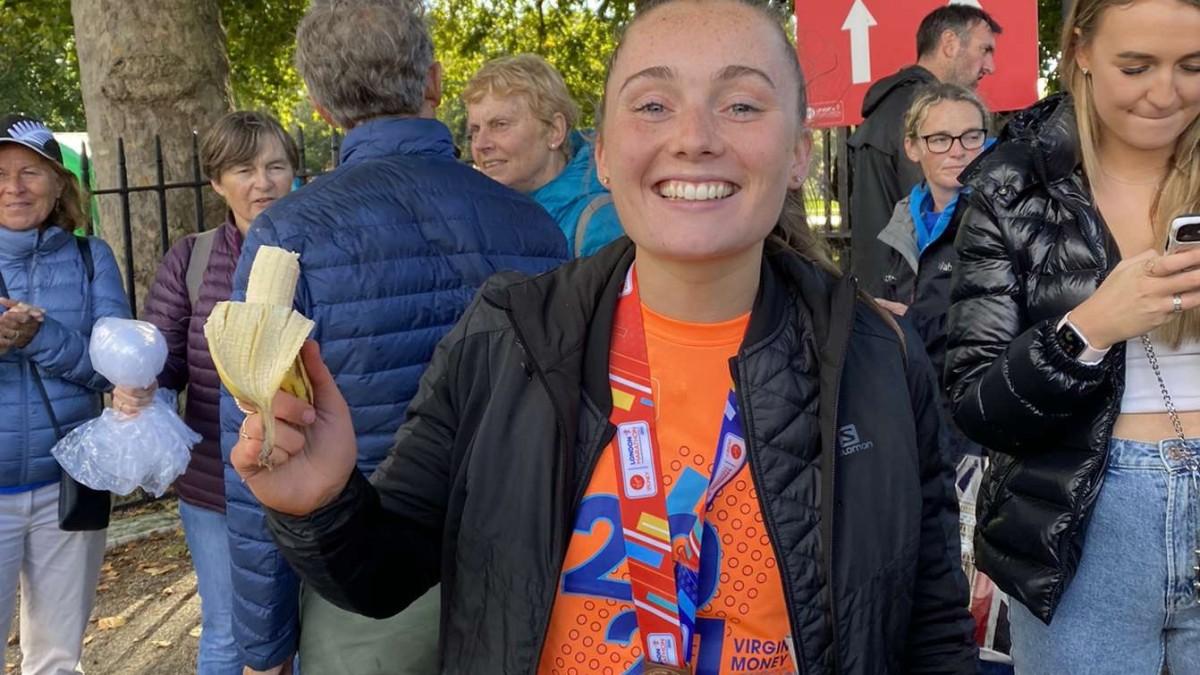 Hi everyone, I'm Becca – you might recognise me because in 2021 I ran the London Marathon for Fallen Angels Dance Theatre. It was a total honour because it was the first time for Fallen Angels and for me – and I'm back to take up the challenge in 2022!
I am super excited to be the chosen runner for FADT for a second year running (see what I did there haha!) because I believe they are making such an important difference to people's lives and doing so in such a positive and expressive way, which I think is truly inspiring.
I've also been able to apply some of my knowledge from my university study of the biological psychology behind drugs as what makes for the effective rehabilitation of offenders, to really understand the mission of FADT and how much of a difference they are making.
Having started a new job in marketing for snack company graze in the new year, the challenge of running my second London Marathon on behalf of Fallen Angels has given me a new fitness focus.
Not that it is a competition, but in terms of personal goals I am aiming to raise more money than I did last year, and I want to try and beat my time of 4 hours and 36 mins. And I would love to do all of this whilst avoiding all injuries – unlike last year!
I'm very lucky to be able to train throughout summer with the benefit of long evenings and some lovely flat running routes right on my doorstep, along the Thames to Hampton Court Palace and various routes around Bushy Park.
I'm very gradually building up the distances that I am running by roughly 2km per week for my long run – starting at only 5km and eventually reaching 30km which will be my longest run that I am aiming to complete three weeks before the marathon race day to allow some time for tapering and relaxation before the main event.
I'm now almost at the halfway point in my training as I will be running the Kempton Park Half Marathon this Saturday – the 13th of August.
I am beyond excited to be running the London Marathon again as I love a challenge and needed a physical challenge to work towards as a goal.
If you would like to donate, I would be so grateful for anything you are able to give – any and all donations make such a difference to Fallen Angels – donate here.