Becca's London Marathon Training Update
Author: admin
Date: September 2nd 2022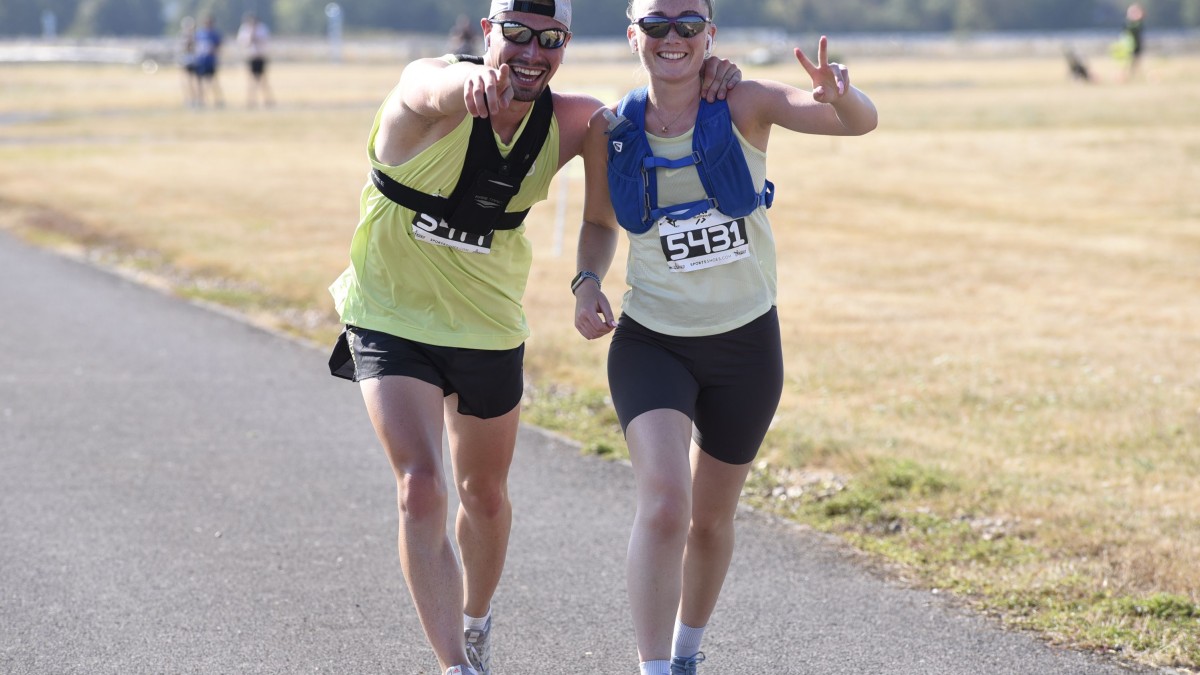 With under five weeks to go until I run the London Marathon for Fallen Angels, training is going really well!
I have really enjoyed doing Parkrun on a Saturday morning at 9 am which happens across the country in different parks – the first ever Parkrun was set up in Bushy Park which is five minutes away from my house!
Parkrun is a 5km run with a great atmosphere, it's totally free and attracts loads of different people, it's the perfect way to start the weekend and gives me a good excuse to go out for a big breakfast at my favourite cafe afterwards haha!
In August I reached the halfway point in my training plan by completing the Kempton Park Half Marathon. I ran alongside my boyfriend Tom, and we had the support of a few friends and my sister on the sidelines.
It was one of the hottest Saturdays of the summer which made it a slightly unbearable run. I think everyone that day was just glad to make it over the line in one piece and go and find some shade!
After a few hiccups with cramp and knee problems, we managed to crawl over the line in 2 hours and 25 minutes. Safe to say we made light work of the huge barbecue when we got home!
The thing I love about running is that no matter how much you hate the run you always feel amazing afterwards. I was so glad we managed to complete this half marathon and as a result, my endorphins were through the roof singing my heart out in the car on the journey home!
Talking of music, I can never run without some good tunes keeping me going. I think my top three songs to run to at the moment are:
I'm Still Standing – Elton John (this has the perfect beat to keep your feet moving at a quick pace!)
Believe – Cher (this song honestly makes me feel like I could do anything haha!)
Good times – Ella Eyre (this instantly pumps up the energy levels no matter how tired you are!)
We appreciated all donations, no matter how large or small, and every penny goes towards supporting Fallen Angels' amazing work with people in recovery.