Could you become one of our Guardian Angels?
Author: Amy Fox
Date: July 5th 2021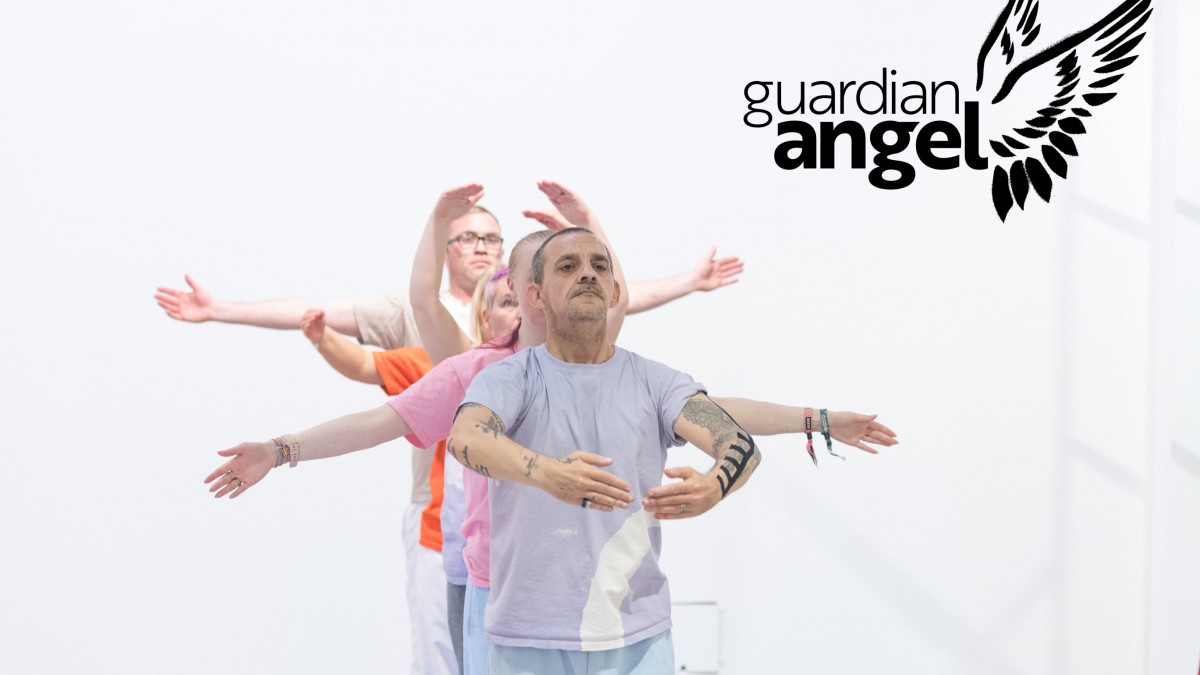 If you stuck your hand down the back of the sofa, settee or couch – depending on where you hail from – and found three shiny pound coins and a 50p, what would you buy with it?
This is what we have been doing at Fallen Angels Dance Theatre.  No furniture was involved but we have been thinking of what you can buy for £3.50 – an iced latte, a piece of homemade cake, a bunch of divine smelling freesias or a cone of chips from an 'artisan' chip shop.  A Sunday newspaper, a geranium in a pot, a birthday card.
Because £3.50 is all it costs to become one of our Guardian Angels.  We often get asked how people can support our unique work with people in recovery from addiction and now we have the perfect way to do just that.  From as little as £3.50 a month you can become a Guardian Angel and help us help even more people.
As a Guardian Angel you will get exclusive insights into our creative work at least twice a year – we plan to set up Zoom sessions sharing all sorts of things including performances, films and Q&As with artistic director Paul Bayes Kitcher and guest tutors.  We will also sign you up to receive our regular newsletter so that you are always in the Fallen Angels Dance Theatre loop.
And your money can do great things.  Government research on alcohol and drug prevention, treatment and recovery in 2016 shows that every pound invested in alcohol treatment offers a return of £3 and drug treatment a return of £4.  If just 100 people signed up to be a Guardian Angel, in our first year we could raise £4,200.  This could translate to helping another 20 people on their recovery journey in our Chester, Liverpool or Leigh recovery groups or online where we can reach even further across the UK.
With your support we can do more.  Please consider becoming a Guardian Angel.
Photo: FADT dancers with Fran Disley at The Turnpike. Photo credit Liv Lazar