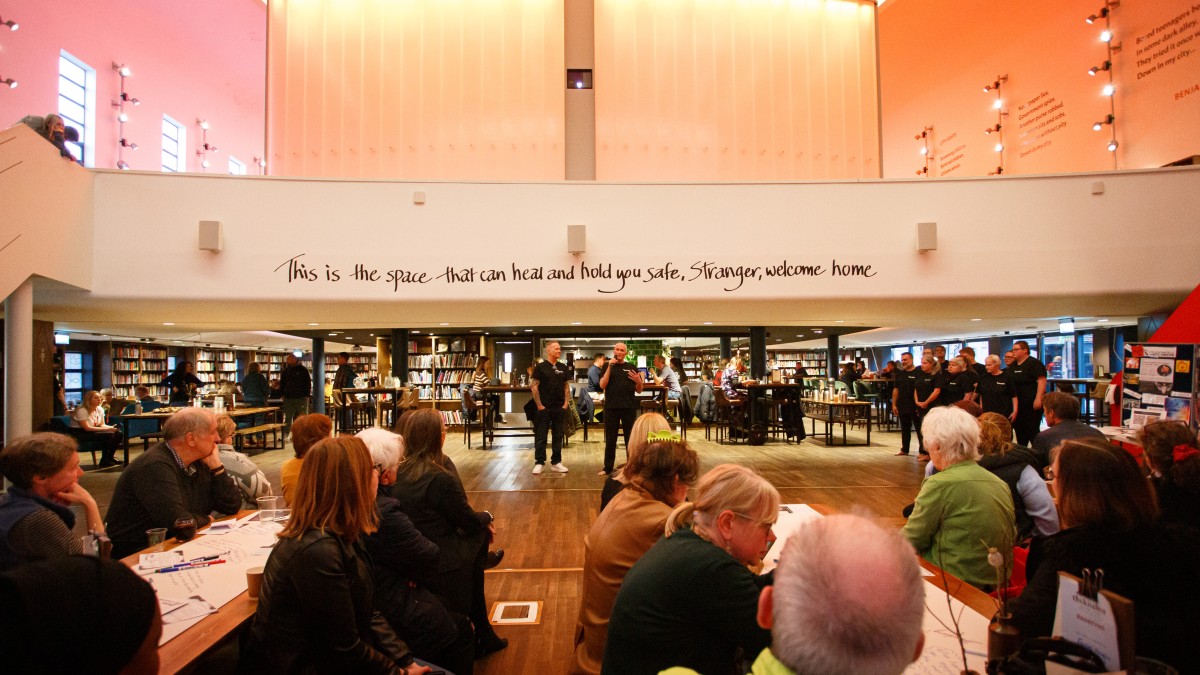 Venue : Storyhouse, Hunter Street Chester
Date : September 7th 2023, 5:00PM - 8:00PM
An opportunity for everyone who is part of the Recovery Community to come together in Recovery Month for a relaxed social.
In "Recovery Month" FADT's relaxed social in Storyhouse's Garret Theatre and Bar area on the fourth floor, will focus on "Creative Recovery" with a panel discussion, performance, music, an open mic, a cuppa & cake, fun activities and more.
As Fallen Angels is known for their dance theatre, some members of the community will share a pop-up performance at the event and will be on hand to talk to attendees about their FADT activities.
Fallen Angels are keen to reach out, and share their creative and recovery journeys, This event is FREE of charge and open to anyone who is interested, affected or more actively involved in recovery.

Panel Discussion 5-6pm
Social 6-8pm