I Fall screening and post-show Q&A, Leeds International Film Festival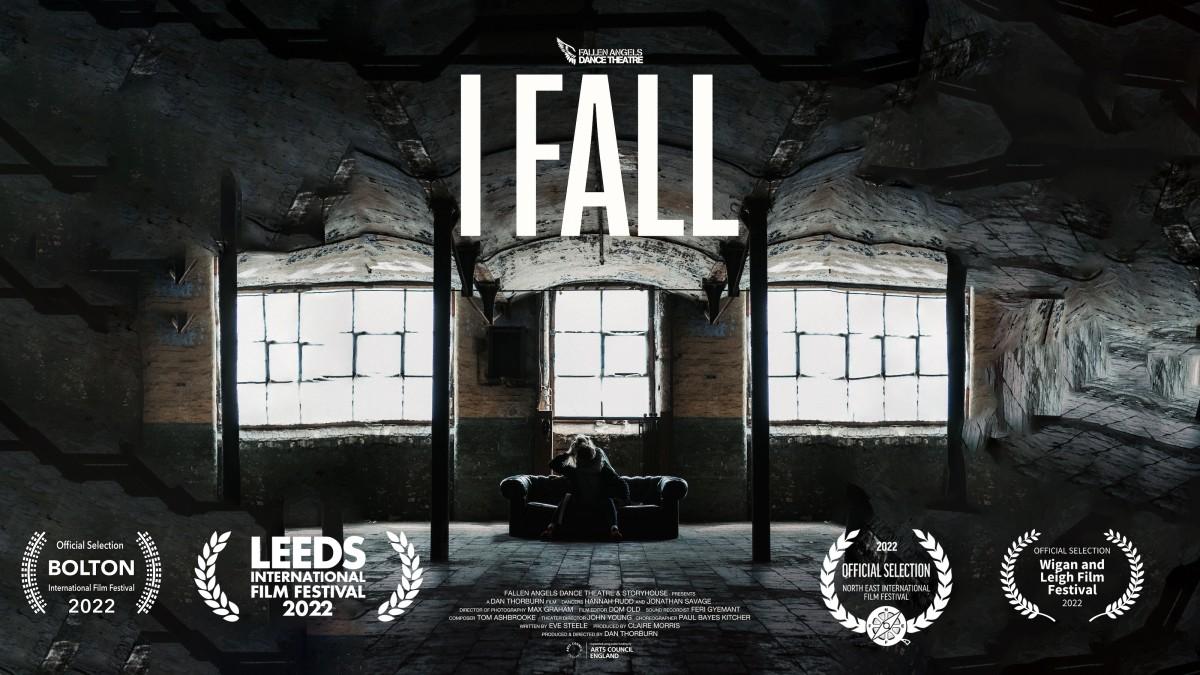 Venue : Everyman Cinema, Leeds City Centre
Date : November 10th 2022, 8:45PM - 12:00AM
We are delighted that our film Transfiguration: I Fall has been selected for inclusion in Screendance Short Film Competition at Leeds International Film Festival.
About Screendance at LIFF
Hailing from the site where cinematography and choreography meet, this compelling collection of international dance films navigate the endless ways a moving body can propel a story. From dancing through depression in an urban landscape, to upended performers in tidal terrains, we explore the panorama of this burgeoning form. Whether explicitly narrative or more abstract in approach these innovative shorts all share a particular engagement with choreography, offering a different take on this experimental film genre.