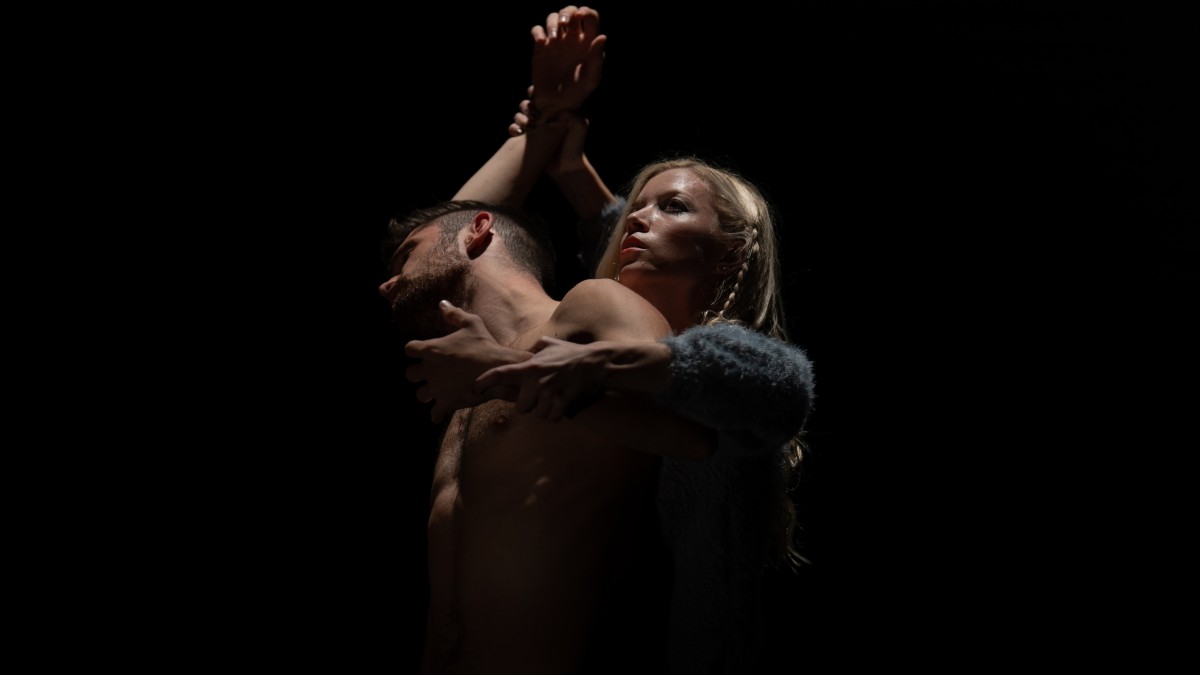 Venue : Storyhouse, Chester. UK
Date : November 14th 2019, 12:00AM - all day event
A juxtaposition between "Life on highs to high on life" (Joanna 2017)
"Not many evenings in the theatre leave such a deep impression." David Mead, Seeing Dance
Choreography: Paul Bayes Kitcher and dancers
Music: Lee Affen original sound composition
Performers: Joshua Hutchby, Joanna Kirkby, Nicolette Whitley,
A juxtaposition between "Life on highs to high on life" (Joanna 2017)
This production began its journey in Merseyside earlier in the year through FADT's project Creative Conversations funded by Paul Hamlyn Foundation. Through intensive research with local people in recovery, personal stories were shared and narratives emerged. Creative team included applied theatre practitioner Dr Zoe Zontou, sound composer Lee Affen, with Paul Bayes Kitcher directing 18 performers through somatic, improvisation and authentic movement practices. Tonight's performance is a development from these earlier stages, where you will see journeys through recovery unfold.
We would like to acknowledge artistic contributions from Joanna Kirkby, and Trace Heywood.