EveryBODY can
Author: admin
Date: December 16th 2021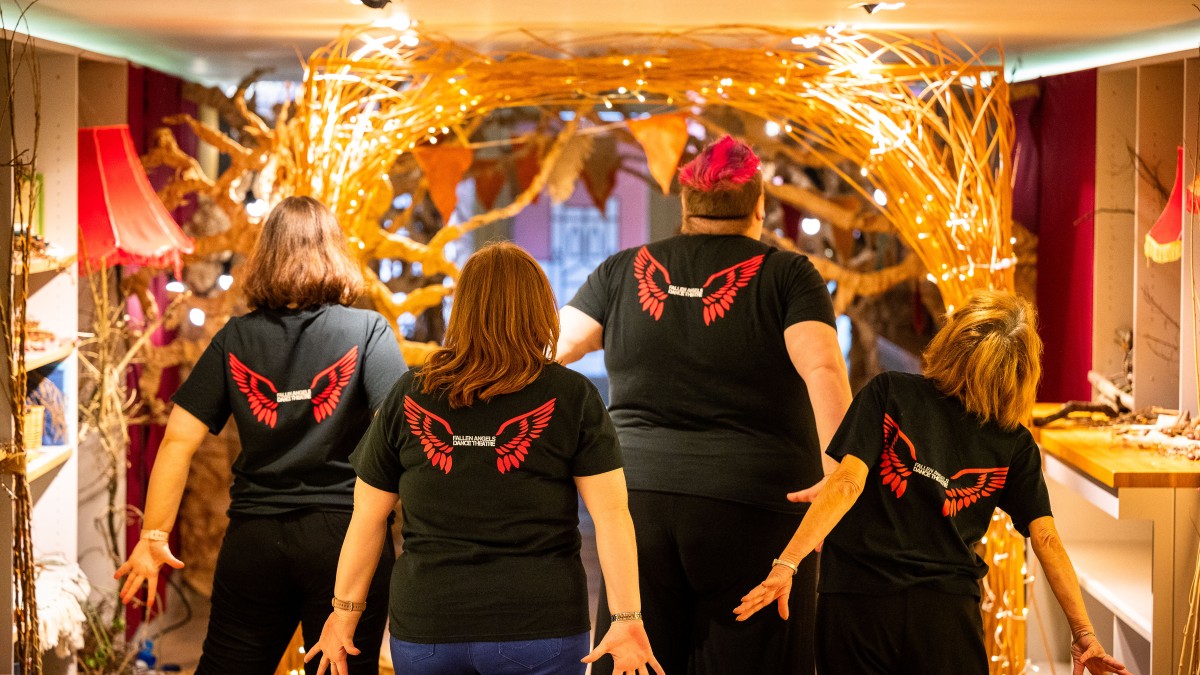 Working in association with CSASS (Chester Sexual Abuse Support Service) and Storyhouse we would like to share an insight into our women's empowerment project "EveryBODY Can" where we seek to celebrate women's experiences as part of the Storyhouse Women's festival in March 2022. We delivered a workshop at "The Nest" in Chester City Centre , a beautiful space and will be moving to another wonderful space in the new year. Please do get in touch if you'd like to hear more/be a part of the project.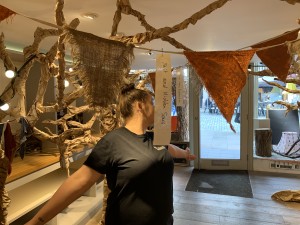 "When we were in the nest we identified different words that meant something to us and we shared them with the group, it was a closed private group where we all had a word we could relate to. Made us think about the positives and negatives in our lives and what we envisage our lives to be like in the future".
As part of our "EveryBody Can" project we have been working at the Nest, Chester, exploring our hopes, dreams and fears and envisaging ourselves in the future as well as looking at the here and now. We worked with words, adding to the sculptural space via fabric messages which encapsulated meaningful phrases. We also worked with found objects as a starting point for poetry and movement. These carefully selected objects opened up conversation and inspiration exploring our memories and our life narratives. Untold stories unfolded within a safe and non judgemental space.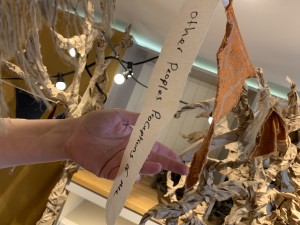 In January 2022 we are looking for local women in recovery from addiction and or mental health adversity to join our 8 week project on Wednesday morning at Storyhouse.
"Don't feel frightened about joining FADT, you don't have to dance." "It's not like a ballet lesson! It's individual movement. Meditation and Movement." Participant
A poem by a participant.
Dancer
Never
Not me
Thumps and frumps
Floats like a graceful star
Bend and curve resistance and letting go more
Like a Fallen Angel pirouette on main stage in Storyhouse, take a bow
Maybe a dancer I could be, through darkness to bring you light, no ballet shoes, bare feet, wings on my back
A life transformed from this thumpy frumpy sometimes grumpy, to a graceful (maybe) angel who's strong of mind and almost body, with falls and rise lows and highs a dancer is made of me.
Participants share their experience:
"I think it's about the recovery journey. In the beginning there's no way you want to dance and then you learn it's alright, it's safe, you do have an inner ability to move and then you get to the point where you can do a performance in front of people. If you're not so good, there's a support network in the background which is working behind the scenes to ensure that you are alright, you are safe, you don't need to feel alone"
"Once you come in and you know you're supported however you were feeling, you leave that behind. You leave the workshop feeling uplifted, you're lighter than you were when you went in. Sometimes you're in such a dark place. Fallen Angels makes you feel lighter. There's a burst of energy that comes out of it"
This project is open to any self identifying women with lived experience of addiction and/or mental health adversity. We are seeking to meet new partners and would be happy to spend some time with you or your group.
For more information and to book a place contact:
maddie@fallenangelsdt.org
Image credits: Ant Clausen, Claire Morris
This project has been made possible through funding from:  Sanctuary Housing, Postcode Neighbourhood Lottery and Marjory Boddy Charitable Trust, Cheshire West and Chester in Association with CSASS: Chester Sexual Abuse Support Service.