Fallen Angels awarded for Celebrating Diversity
Author: admin
Date: March 2nd 2022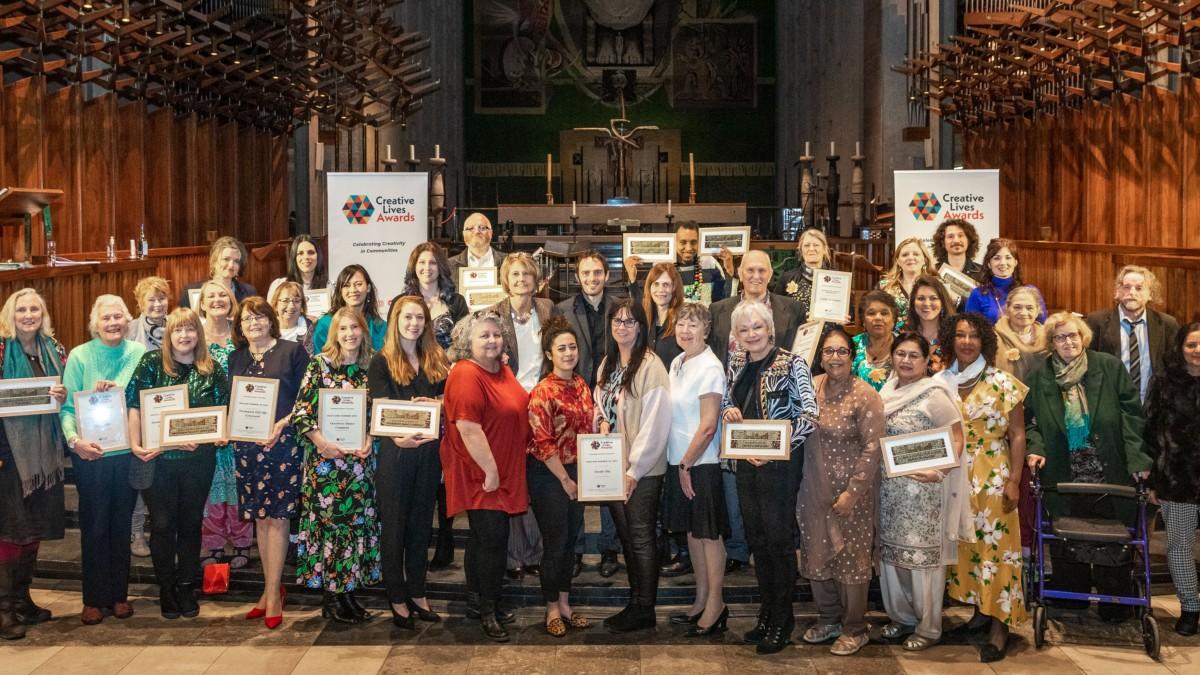 Fallen Angels Dance Theatre has been chosen as the runner-up in the Celebrating Diversity category in the Creative Lives Awards this year!
Shining a light on the importance and resilience of creative work within communities during the pandemic, the 13 winners and runners-up of the Creative Lives Awards were announced at Coventry Cathedral on 1 March as part of the UK City of Culture celebrations.

Selected from a shortlist of 31 inspiring groups from across the UK and Ireland, the winners were chosen for helping people through the pressures of lockdown by offering ways to stay connected, feel supported, be creative and have fun.
We are delighted that Tom and Pat were able to represent Fallen Angels Dance Theatre at the national awards ceremony at Coventry Cathedral.
And thank you for all your votes – we couldn't have done it without you.