February Update from our Marathon Runner !
Author: admin
Date: February 20th 2023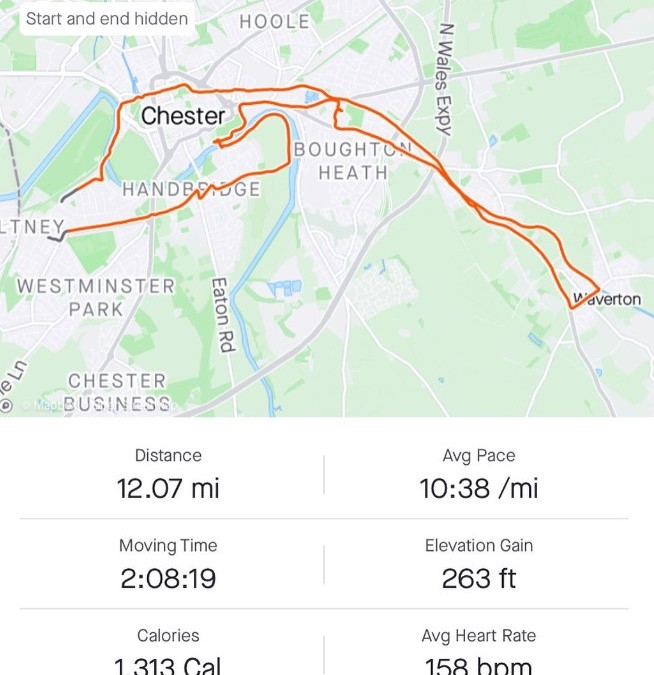 I've a whole month of training under my belt now – it should be a month and a half but I had to have an enforced break recently when an old injury flared up. I was pretty worried I wouldn't be able to run for ages but after a few visits to my magic chiropractor, 2 weeks resting and some lovely new cushioned trainers, I'm back in the swing of things and about to head into week 8 of my London Marathon training plan.
Running itself has been getting much easier as my fitness levels go up. I've been doing speed and interval sessions at the gym (as I find it easier to run fast on a treadmill) and heading out around Chester and Cheshire for my long runs. The spring-like weather is definitely helping too – it's much easier to convince my brain to go out in the light, on dry days where I'm going to see daffodils and snowdrops and feel the sun on my face!
My running playlist has been helping keep me going too – I sometimes listen to podcasts or audiobooks, but for longer runs, it has to be music. My playlist is a pretty eclectic mix of pop, rock, dance, Disney songs and even some opera. To be honest, it's not really just my running playlist anymore – we listen to it in the car and both my children add to it while my eyes are on the road. To give you an idea, these are the next 6 songs on my list after I stopped today:
Let's Dance by David Bowie

Rewrite the Start by Zac Efron and Zendaya

Prayin by Plan B

Layla by Eric Clapton

Woman like me by Little Mix

Killer Queen by Queen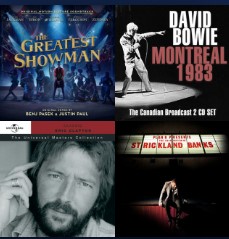 I listened to a lot of songs this weekend. My long run was 12 miles so I am nearly at half-marathon distance. I ran 4 miles to my son's football match where I did stop to watch for an hour (but it was a tense 3-3 draw and my heart rate was probably higher during it than while I was running!), then a nice 8 mile loop along the canal, back into Chester and around racecourse.
It was the end of a really nice week – work's been good, I've been to some great events, and last night I got to see Faustus That Damned Woman by Fallen Angels Dance Theatre at Storyhouse. I went with a couple of friends and we were all blown away by their incredible and powerful performance – well done to everyone involved in the show, I'm proud to be running to raise money to support this brilliant charity with their work.
Fallen Angels Dance Theatre is very grateful to the Chester Lions for giving us access to the London Marathon place for Liz.