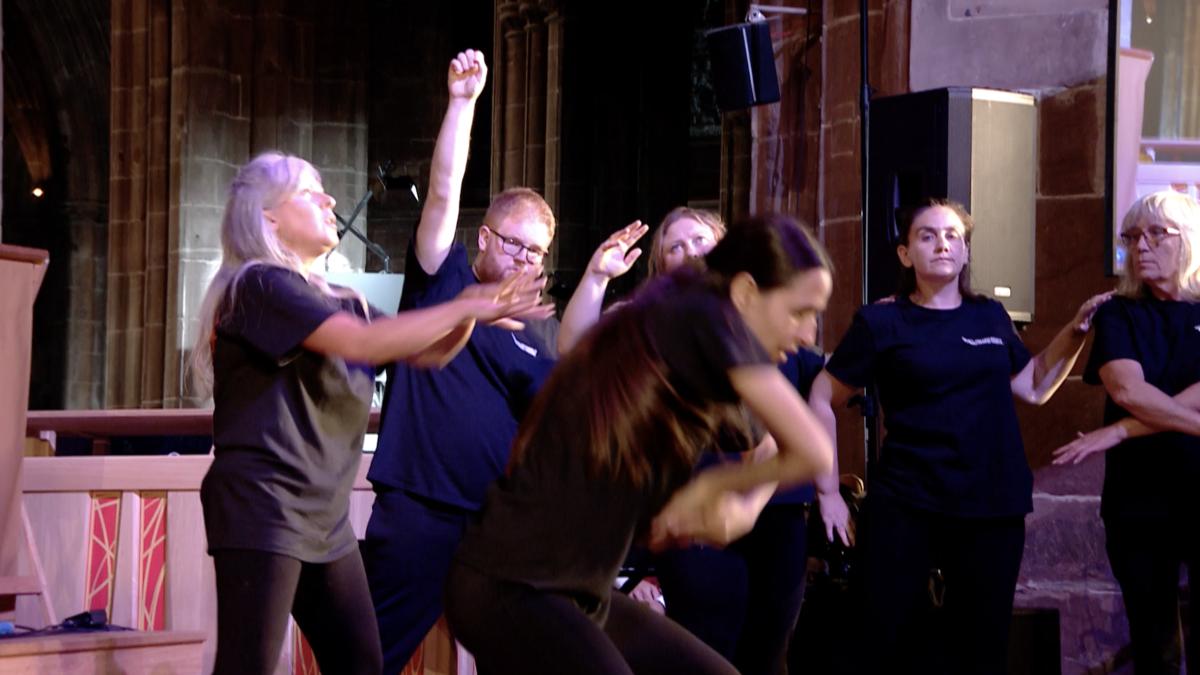 Louisa's* life has been affected by substance misuse as a close family member is addicted to substances and she has sadly has many negative and traumatic experiences surrounding this.
Louisa has lived experience of mental health issues, autism and various physical disabilities due to trauma.
Louisa told us being a part of this project has encouraged her to get out of the house and exercise in a non-judgmental space where "I don't have to be self conscious and wear a (psychological) mask".
She told us that being "given starting ways to do our own choreography and coming up with our own dances broke down the power dynamics between the facilitator and the group and has given us the ability and freedom to input into the design and delivery of the workshops" leaving her feeling empowered.
When she was young, she attended dance classes and said that dancing again – having developed disabilities – was a new challenge that led her to believe in herself more, so that she can take on further new challenges. Dancing again has been an "inspirational experience" for her and she said she would love to attend more groups in the future run by Fallen Angels Dance Theatre.
*Louisa is not her real name.
Image: for illustration purposes only