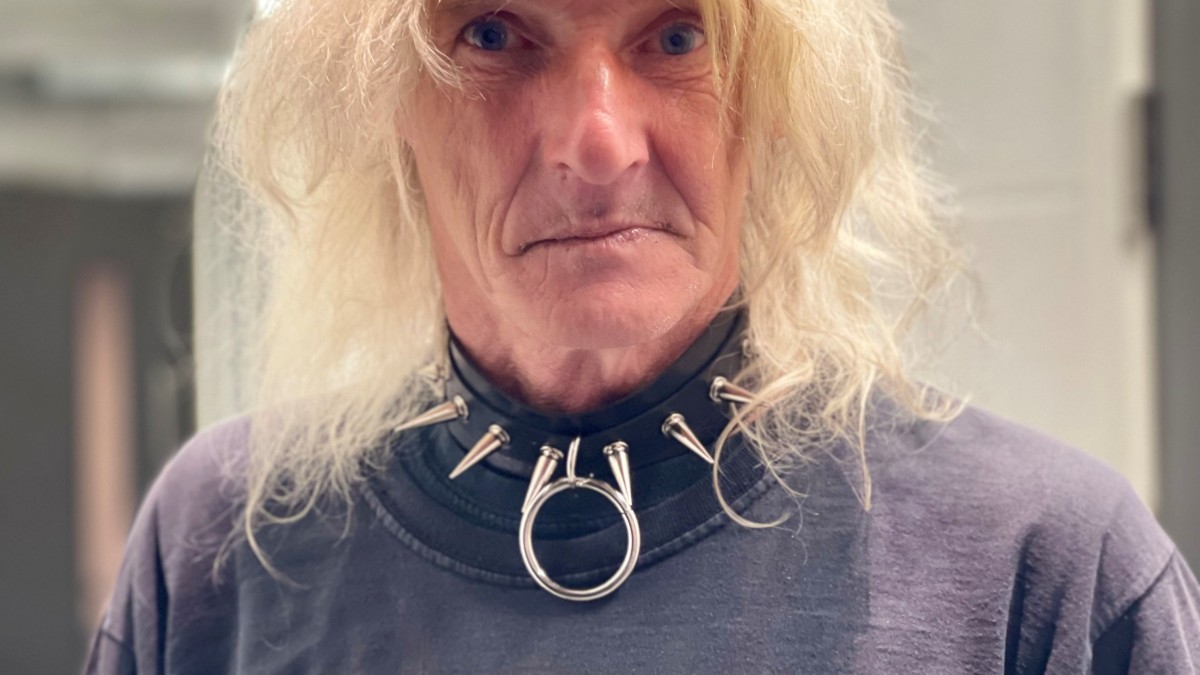 "This year has been a blast! Places I've been, the people I've met. Giving a talk in Durham Cathedral at UKRW was amazing and the highlight of the year. Recovery can happen in many different ways and forms, and for me I found recovery through the arts. We express our journeys through movement, support each other, and we are committed to connecting on a weekly basis with a shared purpose – Recovery. We are like a family, and being alone on the streets is now a distant memory.
As well as all the experiences – I have performed at conferences, walks, universities, to audiences in recovery, academics, families, and we always come away buzzing! Places I never dreamed I would ever be. We carry a message of hope to those in need and raise awareness of positive, contagious recovery.
We are part of a recovery network and connect with UKRF, Faces and Voices of Recovery, and locally I'm a member of Cheshire Recovery Federation. Everyone in recovery is welcome at Fallen Angels, come along and see what we are about… We make a good brew!!!"
A journey to a new beginning.
I really began my journey from a rehab in Warrington, weekly sessions with Fallen Angels, from a quiet, fearful, full of self-pity man to reasonably confident person. Looking back over the five years, from where I was to where I am now, all I have achieved has not been easy, (I am still troubled with fear and self-pity, but it does get easier). I have felt challenged at many a corner, but the drive, passion and love I have for art in performance has spurred me on. Well, that and an amazing group of people who have pushed, helped and told me the truth when I need it, has all contributed to this stage in my life. Thank you, you know who you are.
In 2017, To my surprise, I had graduated with a first-class degree, in dance, drama and theatre studies from Liverpool Hope University. I realised all the stress, pain and hard work had paid off.
I felt I had achieved the impossible! I had to take note that for someone who had never believed in himself, I had spent three years learning, developing and understanding myself, pushing myself forward, failing and picking myself up to move on in life and find out that it is possible to change and achieve. I had to go through hard times and never give up, but boy there were times when I wanted to! To say I did it all on my own would be a lie, as I had great support from the Hope University Creative Campus staff (all of who I hounded on a regular basis), Joel Petrie (dyslexic guru) my family, my partner and the Fallen Angels family, all of whom I will always be grateful to. I will say I am very proud of myself and what I have achieved. I also gained another surprise at my graduation, I received the Liz Bruen prize for the best performing student in dance, what a great honour to add to my self-belief and achievements, and I was over the moon with gratitude. I am feeling happy that I have accomplished so much, through faith, pain and hard work. We can all gain through perseverance, action and strength in one's self. If we need help just ask.
What next? I hear you ask… The plan is to hopefully continue to work with Fallen Angels Dance Theatre, for as long as they will have me! But also so to make my own work in whatever way that comes. I would like to develop my skills as an artist and workshop facilitator. To possibly work in the mental health sector and with young people. Evidently, I am beginning a new chapter in this life I have. I have no idea what wonders lay before me. I am up for the challenge and will see what comes my way. I really hope that my journey can help inspire others to not give up and push on to achieve their goals.
*Image is a stock Fallen Angels image and may not be an image of the participant in the story.