London Marathon 2021 – Updated!
Author: Amy Fox
Date: July 28th 2021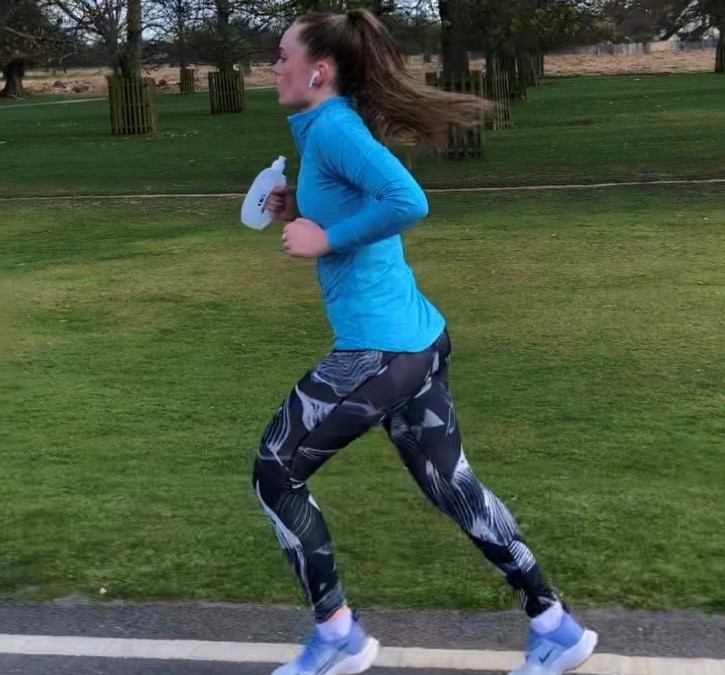 We've got a training update from our superhuman London Marathon runner, Becca, for you! If you'd like to support Becca, you can donate here: https://bit.ly/BL-Marathon
Week 2
So, you may think I've been on radio silence for a little over a week now, which is true because, unfortunately, just as I was getting into the swing of things and starting up my proper training plan, I caught COVID.
So, of course, I had to isolate for ten days – and luckily, I wasn't too ill with it. I also had one of my best friends isolating with me that made things a whole lot easier!
However, I was so upset – as I'm sure many others have been when they get that positive test back. I couldn't go home for the week that I had booked off work and, worst of all, I couldn't leave my house to get some miles under my belt!
I just accepted that most of the ten days were going to be a complete right off, so I have adapted my training plan slightly to make the most of the eight weeks I have left before the big day! Although I spent the majority of my time isolating lying on the sofa glued to watching the Olympics, the F1 and the Lions Rugby (pretty much any sports I could find!), I did decide that I needed some fresh air. As you can see from the picture, I managed to walk 3km on two different days around my tiny uni house garden!
I was just desperate to do some form of exercise, and although I was on the verge of becoming dizzy from doing so many laps, and I'm sure the neighbours must have thought I'd gone insane, it was very much worth it – and certainly refreshing!
Now that I am finally out of isolation and freedom is calling my name, I am back in business on the running front and ready to attack this week with positive energy! And I'm so excited to be heading home to see my mum and my sister and get back to some flatter running in London! It's also giving me such a boost to see the generous donations starting to come in – so thank you so much to anyone who has already donated. It means the world!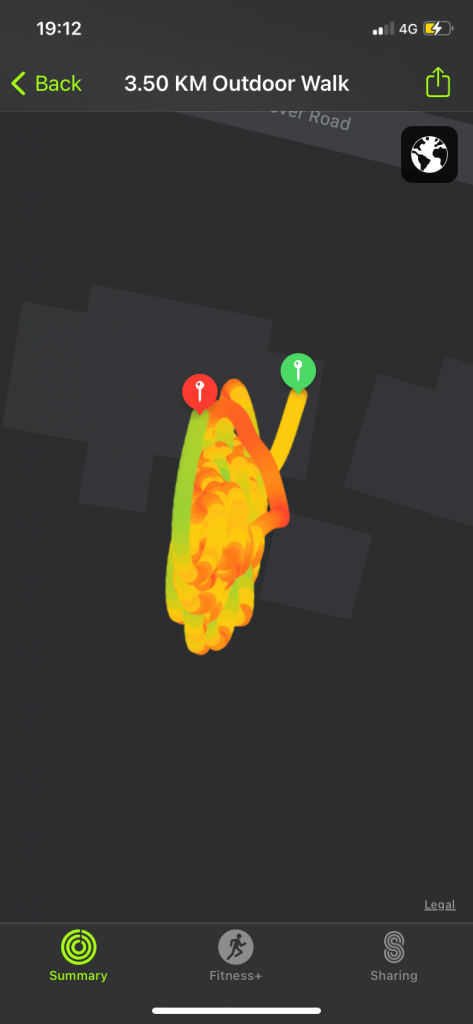 Weeks 1 – Training begins
Thanks to Chester Lions Club we have a Golden Bond place at the Virgin London Marathon this year and the super human Becca Lennard has agreed to take up the challenge to raise funds for Fallen Angels Dance Theatre. As Becca begins the 10-week countdown to the Big Race, she talks about her training regime…
"So the time has come to start my 10 week training plan for the London Marathon!! I created this plan with inspiration from the official London Marathon improvers training schedule as well as focusing on utilising what worked well for me throughout my training for my first marathon back in May!
The plan basically involves 4 active days and 3 rest days per week. I am varying which days of the week I'll be training on depending on what else I have going on in my life that week. Because, although I love focusing on working towards this challenge, I will also be juggling other things such as a part-time job at House of Fraser and having fun in my last few weeks of being a Uni student.
I will be doing 3 runs per week. One short run usually around 6km, one medium run usually around 10km and finally, one long run per week. I will be gradually increasing the distance of the long run by roughly 3km per week to build up to a maximum of 35km. I am also going to incorporate one other session into each week. This may simply be just a long walk or a gentle cardio session such as cycling or swimming. Alternatively, this session may be a strength and conditioning based gym session.
I'll be posting my schedule on a weekly basis on my running Instagram as I find this helps motivate me to get the runs done and holds me accountable! I cannot wait to get properly into training, so stay tuned!"