Looking back at Recovery in Motion in Salford and Bolton
Author: admin
Date: December 1st 2022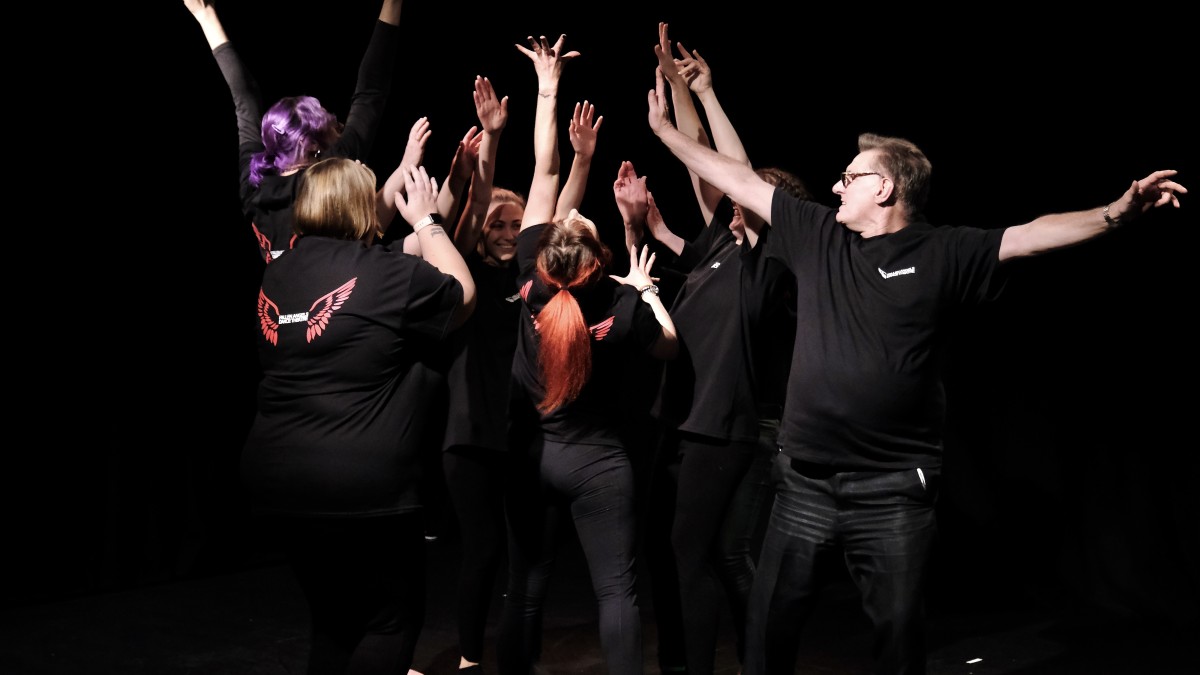 "This workshop did me the world of good, it's good for the body and good for the mind".  
Throughout the summer and the autumn, we were in Salford and Bolton welcoming 31 participants to Recovery in Motion, a series of 10 free-of-charge creative movement workshops for those with lived experience or have been affected by substance abuse and addiction.
As with all of our workshops, as well as movement and dance, we put a big emphasis on having fun, making friends and sharing experiences together. So as part of Recovery in Motion, both groups got together and took a group to trip to see Gecko Theatre Company at Home in Manchester. For many of the participants, this was their first chance to see contemporary dance in a theatre – and, true to their name, Home made us all feel right at home.
At the end of the workshop series, the participants shared their movement and dance with their family, friends and fellow Angels. This is always such an emotional moment for everyone involved, especially for the participants to share what they've been working on with their loved ones.
In Bolton, as well as our Recovery in Motion workshop, we also worked with Bolton Council to run a Moving Mindfully Walk. This was a real highlight for us, and we welcomed new members too! Getting out and about in nature is proven to increase wellbeing as the greenery of the surroundings hits the retina of the eye which sends a message to the brain to increase serotine. The new members especially have been struggling to get out of the house and were recommended to the project
We were really thrilled that 100% of participants reported an improvement in their wellbeing – with some also noticing physical improvements such as feeling more energetic and reducing tightness in the neck and shoulders.
"I'd love the group to continue and do more dancing with FADT." 
As for next steps, we're thrilled to have received funding from GM Sport Together, Sport England to run another project with our Salford and Bolton group, building on the hard work they've already put into Recovery in Motion.
So, if you or someone you know would be interested in joining the group, you can find out more about Recovery in Motion or get in touch with Claire.
Thank you to all our partners and collaborators we worked with along the way: MHIST, Stars and Stitches CIC, Stand Up Sisters CIC, Achieve, Bolton Council, Achieve Recovery, Salford CVS and NHS Greater Manchester Mental Health Foundation Trust
Image Credit: Brian Slater