One week until Becca runs the London Marathon for Fallen Angels!
Author: admin
Date: September 26th 2022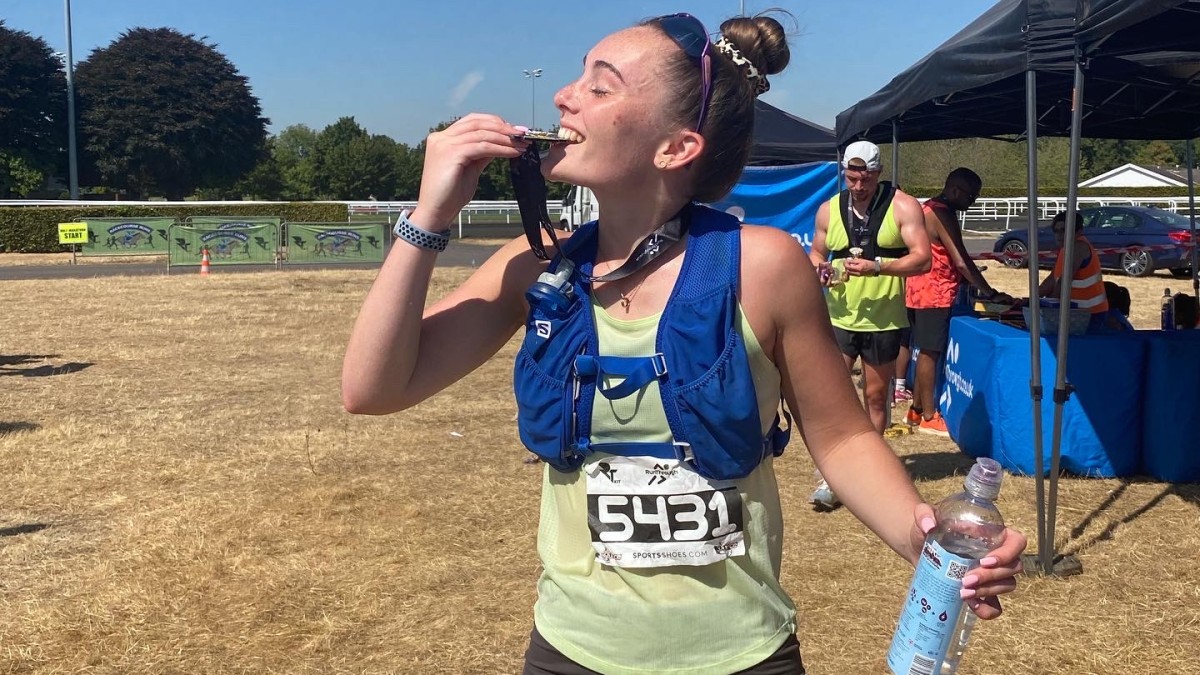 Donate to Becca's London Marathon challenge to raise money for Fallen Angels here.
Only a week to go! I am nervous but super excited as I know what a wonderful day it was last year, and I can't wait for the same energy this year.
Training has been interesting as since the half marathon my left knee has been playing up due to overuse of my calf muscle. I have been focusing on calf exercises assigned to me by my physio, shorter runs and walks, plus some cycling to maintain fitness and hopefully make sure I am ready to run on marathon day!
Later this week, I will be attending the London Marathon show at the Excel Arena to register and collect my event pack. This is a super fun event with amazing running shops so I'm excited to see what other kit I come away with.
Working as an e-commerce executive in the customer experience team, I have been welcomed into the graze business in an amazing way – the people really are what make graze so fabulous (well, as well as the endless free snacks, haha!).
Here at graze, we want to help people enjoy healthy living, every day. And we won't get there any old way – we'll do it the graze way.
These are the values we hold dear, and which will help us achieve our purpose: for the grazers, restlessly imaginative, fuelled by data, altogether unique and trailblazing for the better. I see a fair few similarities between the graze values, FADT's values and my own personal values which has been interesting to reflect on as I've been fundraising. 
One example is being restlessly imaginative. At graze, we have a vivid imagination and this is what feeds our creativity, vision and drive. We always look to inspire and be inspired, to improve the healthy snacking world for people and the planet.
I personally have always loved trying new things and being creative. Attempting a marathon was a new thing for me back in 2021 which I enjoyed so much that I did another, and now I am onto my third this year!
Similarly, FADT highlights the value that dance, performance and creativity bring to enabling those in recovery from addiction or mental health adversity to transform their lives. These ideas all marry together to highlight that creativity and imagination can be used as a force for positive transformation.

As I am in my final week of preparations, it's also the final week to donate to FADT before I attempt to complete the marathon. We are currently on £1,026 and out of our £2000 fundraising target! So, anything you can give, no matter how big or small, we will be so grateful for – if we reach our target this will enable 10 people in recovery to access a six-week dance theatre project with a specialist dance artist.
Thank you and wish me luck for the big day – I hope to see some of you supporting me from the streets of London or from the sofa through the telly!