Empowering Women through Dance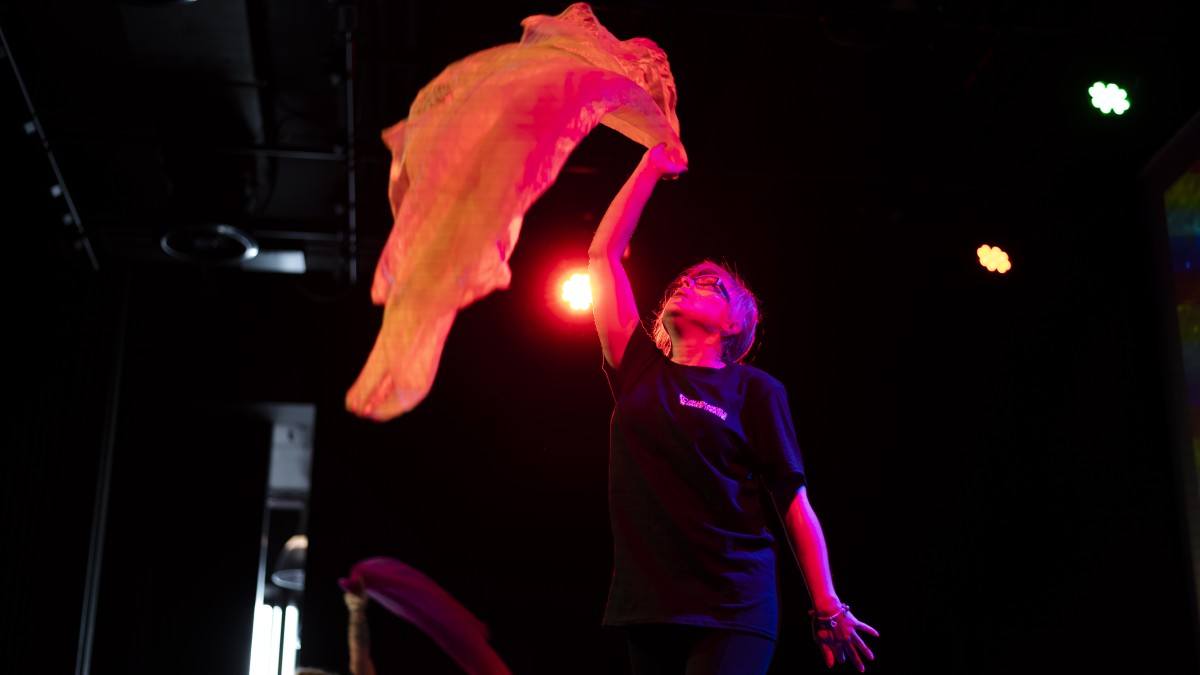 2022 -23 Project: Shadow Dance and Taster Projects
Fallen Angels Dance Theatre (FADT) aims to support women in recovery in Cheshire West to build self-esteem, confidence and friendships.  We are seeking women to take part who are in recovery from addiction, they may have also experienced other adversity ie.  violence, or are living with mental health conditions.     
This year the project is peer led, driven by the vision of FADT participants who have experienced how transformative it is for women to come together to explore their life experiences through multi- media forms ie. Movement, writing, sound, spoken word, art.    
We have explored movement, & shadows to create metaphors and moving stories, a small group of women will perform and share their creativity at Storyhouse Women: https://www.storyhouse.com/ in March 2023.  
The year-long project will start by reaching out to different individuals and groups with the aim to connect, and share.  
'an emotional release', 'a safe place to feel free' and an endorsement that 'we are enough as we are' participant    
From February 2023 we will hold an introductory project in Blacon, for any women who would like to try out a project, venue and times tbc.    
For more information or to find out how to book onto a workshop contact:    
claire@fallenangelsdt.org or kathryn.kirk@fallenangelsdt.org  or call 07801 478548/ https://fallenangelsdt.org/project/empowering-women-through-dance/   
2021 Project: EveryBODY Can
Our 2021 project was documented here Watch the project film below:
Film: First Take Films. Photo: Kat Hannon
2020 Project: Empowering Women through Dance
Fallen Angels Dance Theatre (FADT) and Chester Sexual Abuse Support Service (CSASS) joined forces for the first time in 2020 with the aim of supporting women to build confidence and friendships. The women taking part have experienced sexual violence, mental health challenges or are in recovery from addiction.
The 'Empowering Women through Dance' project was due to culminate in a shared performance at Storyhouse Women Weekend but the national lockdown to prevent the spread of coronavirus meant the event was cancelled.
Undeterred, the group of 12 women continued to dance via Zoom in workshops led by FADT Executive Director Claire Morris and CSASS Outreach Manager Kathryn Kirk. As soon as lockdown restrictions were eased in the summer, small groups met in a socially-distanced way at Grosvenor Park in Chester.
Six of the dancers met for the first time in person at Storyhouse's Garrett Theatre, which has been prepared for artists to work at a safe two-metre distance from one another, and successfully produced this film:
Claire Morris said: "Many of the dancers in our group found life even more challenging than normal during lockdown so it was very important that we kept the project going.
"Learning to dance together via Zoom was very rewarding and it was a joy to be able to meet at last in person.
Feedback from the dancers has been very positive, describing the project as 'an emotional release', 'a safe place to feel free' and an endorsement that 'we are enough as we are'."
Plans are in place for the next women's project at Fallen Angels…. Empowering Women: Dance and Body Image.
Watch our project film below…
Shadow Moving