Recovery Arts Communities Unite for International Overdose Awareness Day
Author: Amy Fox
Date: August 26th 2021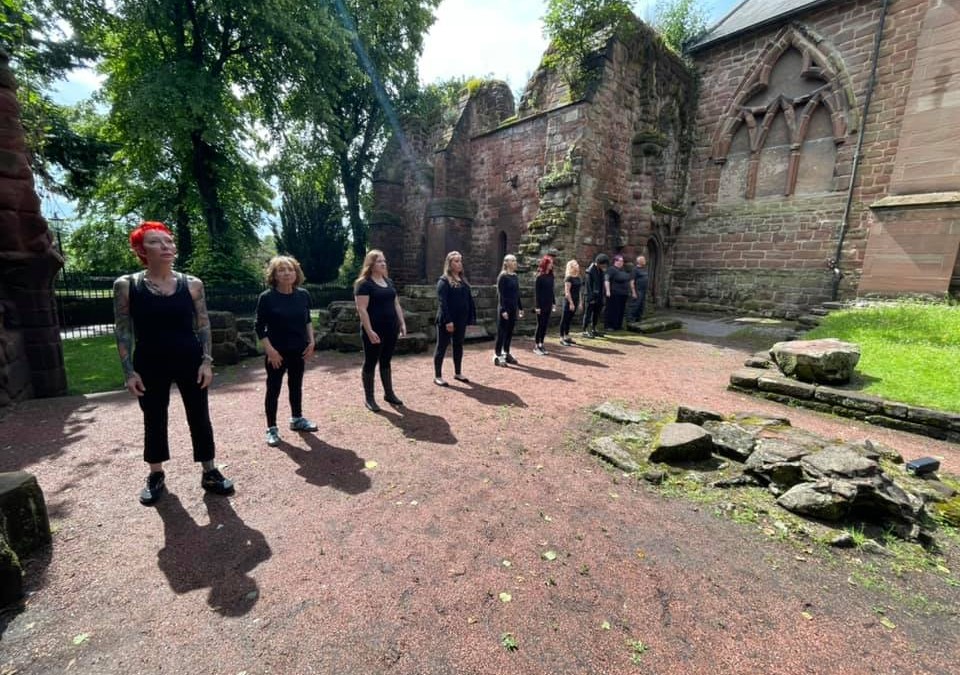 Participants from Chester based Fallen Angels Dance Theatre joined a nationwide project in July with nine regional recovery arts organisations in seven UK cities (see full list below) to create a short film which will be broadcast via social media on 31st August, Overdose Awareness Day. Over 50 individuals in recovery from addiction to drugs and alcohol came together to create the film which remembers those that have been lost to overdose.
International Overdose Awareness Day is a global event each year that raises awareness of overdose and helps reduce the stigma of drug-related death. It acknowledges the grief felt by families and friends by remembering those who have died or had a permanent injury because of drug overdose. It also aims to spread the message that overdose death is preventable.
Each year around 5000 people die due to drug overdose in the UK, often leaving loved ones with more questions than answers. Started in 2018 in Brighton and led by participatory theatre company Small Performance Adventures, 'Overdose Awareness Day Live' has grown to include more locations each year. Demonstrating the scale and desire to mark the day around the UK.
Originally conceived as a series of pop-up performances across the country, the project has had to adapt over the last 18 months due to the impact of the coronavirus. Overcoming this adversity, and ensuring that Covid guidance is adhered to, the organisations participating in 'Overdose Awareness Day Live' have created a powerful and moving film that is sure to reach the hearts of anyone tuning in on 31st August.
Paul Bayes Kitcher, Artistic Director of Fallen Angels Dance Theatre (FADT) said
"I have had the honour of facilitating group online workshops with over 40 people in recovery creating and developing together."
Claire Morris, Executive Director FADT added "It has been incredible being involved in this national project and for us all to connect with inspirational organisations who bring performing arts alive for people in recovery"
FADT participant Debs, shared her reasons to be involved in the project:
"I am here today to express my passion of recovery and also in respect of the people that are struggling. And my friends who sadly didn't make it; who passed away from drug overdoses or substance misuse…I am here, I'm alive and living a life I never believed I could be…"
Participating organisations:
Small Performance Adventures, Brighton / We Are Not Saints, Brighton
Our Space, Theatre Royal, Plymouth
Bristol Drugs Project, Bristol
Fallen Angels Dance Theatre, Chester
The Men's Room, Manchester
TiPP, Manchester
Geese Theatre, Birmingham
Outside Edge Theatre Co, London
Edit Sweet, Brighton
Photo credit: Paul Bayes Kitcher