Reflecting on Overdose Awareness Day, 31 August
Author: admin
Date: August 30th 2023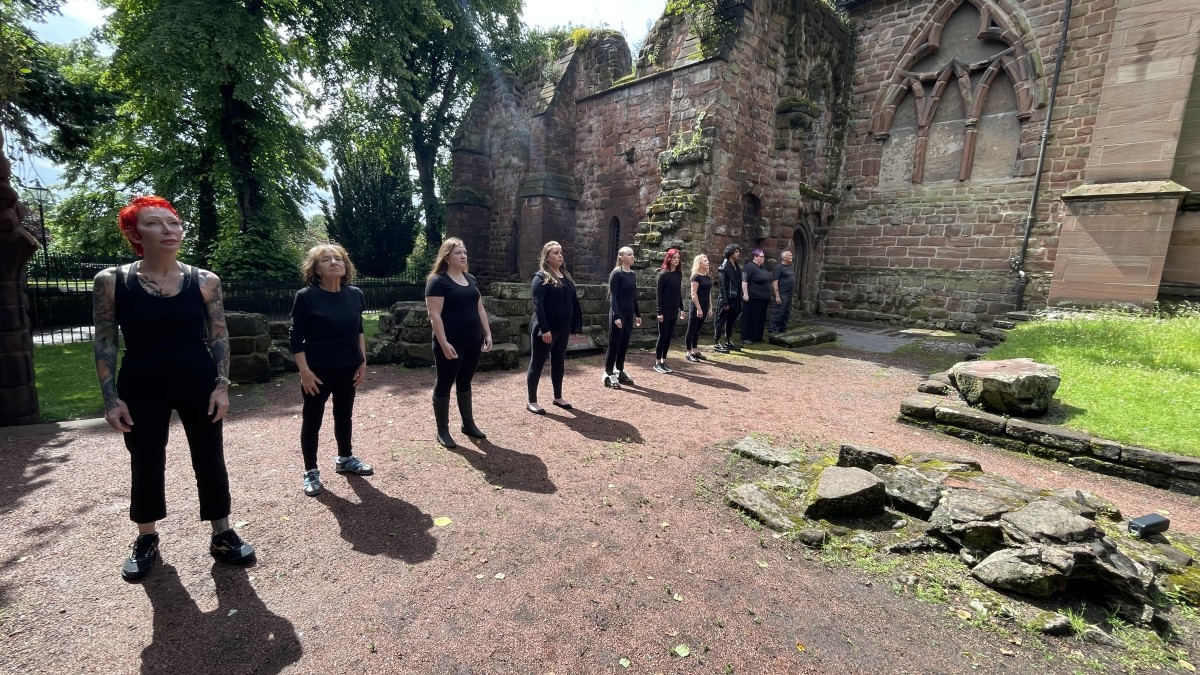 Participants from Fallen Angels Dance Theatre joined a nationwide project with a number of regional recovery arts organisations in seven UK cities to create a short film which was broadcast via social media on 31st August 2021, Overdose Awareness Day. Over 50 individuals in recovery from addiction to drugs and alcohol came together to create the film which remembers those that have been lost to overdose.
International Overdose Awareness Day is a global event each year that raises awareness of overdose and helps reduce the stigma of drug-related death. It acknowledges the grief felt by families and friends by remembering those who have died or had a permanent injury because of drug overdose. It also aims to spread the message that overdose death is preventable.
Each year around 5000 people die due to drug overdose in the UK, often leaving loved ones with more questions than answers. Started in 2018 in Brighton and led by participatory theatre company Small Performance Adventures, 'Overdose Awareness Day Live' has grown to include more locations each year. Demonstrating the scale and desire to mark the day around the UK.
Participating organisations:
Small Performance Adventures, Brighton / We Are Not Saints, Brighton
Our Space, Theatre Royal, Plymouth
Bristol Drugs Project, Bristol
Fallen Angels Dance Theatre, Chester
New Note Orchestra, Brighton
The Men's Room, Manchester
Geese Theatre, Birmingham
Outside Edge Theatre Co, London
Photo credit: Paul Bayes Kitcher
This project in 2021 was also the first time Fallen Angels Dance Theatre worked with New Note Orchestra (NNO). NNO, the first orchestra in the world designed to support people affected by addiction are collaborating with FADT on a ground breaking production; Traces through Time. See our What's On page for details.
This article is an updated version of one shared in August 2021.
Photo credit: Paul Bayes Kitcher