Supporting change for people in recovery 
Author: admin
Date: December 14th 2022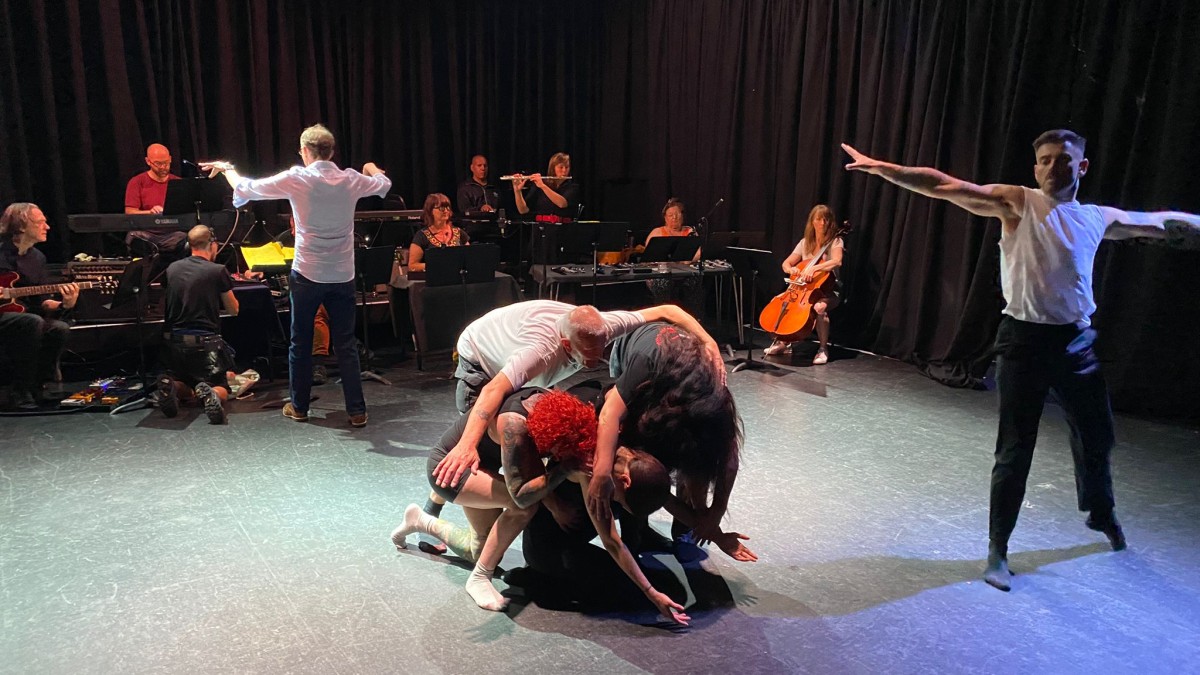 As an arts charity that promotes recovery from addiction, we're strong advocates for recovery-engaged arts practice. We link up with sector allies including Messy Connections, New Note Orchestra and Outside Edge Theatre Company, Portraits in Recovery to nurture and amplify the distinctive voices practitioners and people in recovery bring to creative arts.
In September 2022, we participated in the landmark launch of the Addiction Recovery Arts Network.
Hosted at London College of Music (UWL) by Dr Cathy Sloan, a specialist researcher in addiction recovery arts practice, the event featured music, dance, theatre, drama workshops and film. Artists, policymakers, funders and commissioners connected and explored the unique practices of recovery-engaged arts.
We premiered a collaboration with New Note Orchestra. Brighton-based New Note Orchestra uses music to reconnect people who have faced addiction issues to themselves, their families and the wider community.
For Fallen Angels it was a fantastic to collaborate with New Note Orchestra. We had an amazing experience getting to know the musicians and performing together. It was incredible for two organisations who work within the field of recovery arts to link up for a shared artistic experience.
Dr Sloan is one of just two UK-based researchers investigating recovery-based arts practice. She hopes the launch of the Recovery Arts Network will be a springboard for collaborations, research and awareness raising. "I am hoping to set up some kind of formalised hub, and to facilitate connections between commissioners, interested parties and the network of specialist practitioners."
At Fallen Angels we aim to build understanding around addiction by raising tion and build sector skills in participatory arts and health. We look forward to building on our relationship with New Note Orchestra and working alongside the recovery arts partners to dismantle the stigma of addiction and champion the transformative power of recovery arts.
David Cutler from The Baring Foundation highlights the importance of organisations working with people in recovery in this article "Amy Winehouse and her legacy".
Learn about the Addiction Recovery Arts Network LINK
Image above and below : Fallen Angels dance Theatre performing at "Performing Recovery" Sept 22