Traces Through Time
Author: admin
Date: August 17th 2023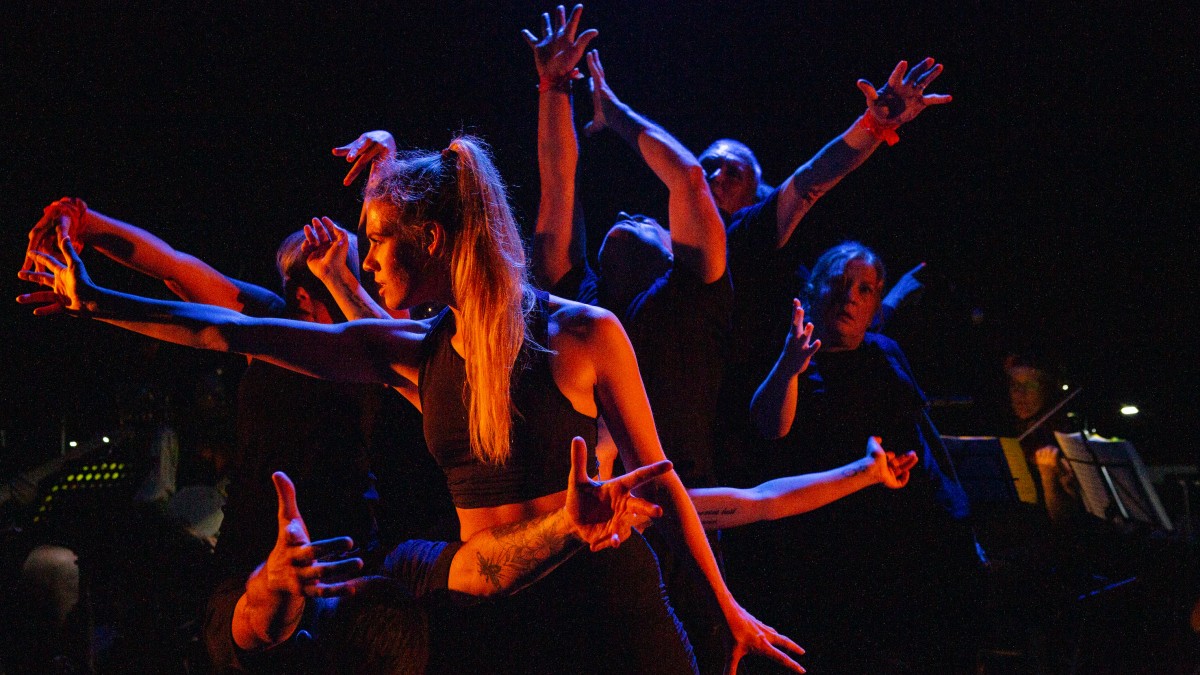 Storyhouse Chester & the Linbury Theatre  
Wednesday 1 & Saturday 4 November 2023 

As the UK's only company providing dance theatre experiences for people in recovery from addiction, we present our latest work Traces Through Time at Storyhouse Chester (1 November) and The Royal Opera House's Linbury Theatre (4 November).  
A unique collaboration with New Note Orchestra, the first recovery orchestra in the world, this powerful production has been devised with the dancers and musicians in recovery, bringing their life experiences and stories to the stage. Fusing dance, music and spoken word, Traces Through Time explores the complex journeys of recovery including mental health adversity and transformation.
Led by our Artistic Director and former Soloist with Birmingham Royal Ballet, Paul Bayes Kitcher, Fallen Angels Dance Theatre has been at the forefront of recovery arts for over a decade, advocating the power the arts and creativity can have on enhancing recovery. Placing Paul and the dancers lived experiences at the heart of its work, FADT has performed and delivered outreach work in community, recovery and criminal justice settings across the North West and nationally through its performances and workshops and internationally with its digital work.  
Award-winning Brighton based New Note Orchestra is the first orchestra in the world designed to support people affected by addiction. They compose their own music and in 2019 the musicians and Music Director Conall Gleeson were recognised for their composition skills after being nominated for a PRS award. New Note Orchestra combines a unique blend of acoustic, electric, folk and classical instrumentation to create music that is atmospheric, beautiful and exciting.
Choreographed by Paul Bayes Kitcher in collaboration with New Note Orchestra's Music Director Conall Gleeson and writer Louise Wallwein, Traces Through Time promises to be a powerful, visceral theatre experience.
To provide further insight into this unique collaboration, members from Fallen Angels Dance Theatre and New Note Orchestra will take part in a post-show Q&A at Storyhouse Chester and an Insights event at the Linbury Theatre at 12.30pm on the 5 November 2023.
Of Traces Through Time Paul Bayes Kitcher, Artistic Director of Fallen Angels Dance Theatre said: "We at Fallen Angels feel honoured to be part of the Royal Opera House's programme this year. Having the opportunity to share our dancer's and musician's journeys, from overcoming personal challenges to now performing those stories on such a prestigious stage is truly awe inspiring. We can't wait to perform this new production, created with our collaborators New Note Orchestra, in November, and to share the transformational power of dance and music with audiences in Chester and London."