Transfiguration: I Fall currently playing at film festivals
Author: admin
Date: October 10th 2022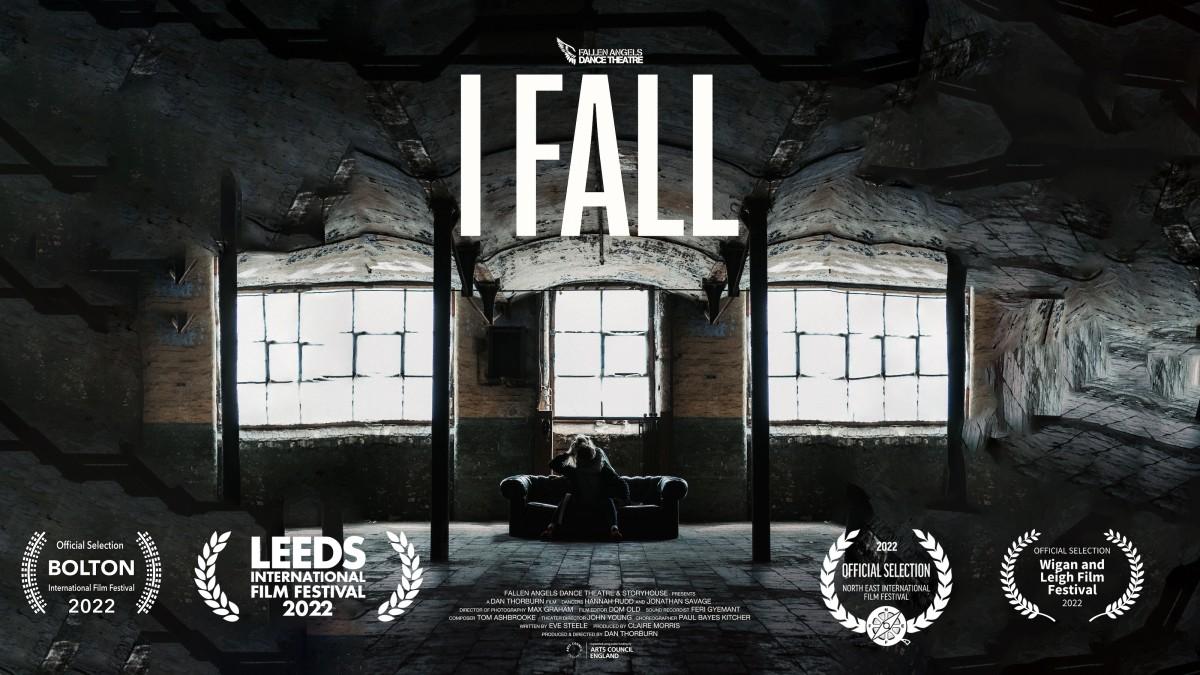 We're so thrilled that Transfiguration: I Fall is playing at film festivals this Autumn. So far, nearly 7,000 people have watched the film both in person and online, at nine different film festivals locally, nationally and internationally.
We're delighted that the film is resonating with audiences in the UK and beyond – and has picked up some awards along the way. I Fall won Best Dance Film Award at the International World Film Award and was a Semi-Finalist at the London Web and Short Film Festival.
For more information about our film festival experience so far read on – and check out our What's On for the latest updates on where you can watch I Fall.
London Web and Short Film Festival (September)
London Web Festival is in its second year and quickly becoming the biggest festival for international short-form content, with multiple entrants going on to secure TV series deals and worldwide distribution.
We were delighted that I Fall was a Semi-Finalist at the festival.
Wigan and Leigh Film Festival (23 September)
I Fall was shown on Friday 23rd September to an audience of 80 attendees. Film Director Dan Thorburn was there to gauge how the audience responded – here's what some of them made of it…
"I've never seen both addiction and recovery portrayed so powerfully in one film"
"A unique way to show dance on screen"
Bolton Film Festival (5 – 9 October)
I Fall was shown twice a day for the full five days of the festival free of charge at The Unit Base Gallery in the Market Place.
The film was also shown on Friday 7 October as part of the dance programme, a fantastic hour of dance short films – and was shortlisted for Best Dance short film!
Leeds International Film Festival (10 November)
I Fall will be screened as part of Screendance Short Film Competition at Leeds International Film Festival, followed by a Q&A on 10 November.