Transfiguration: Meet Hannah Rudd
Author: admin
Date: February 11th 2022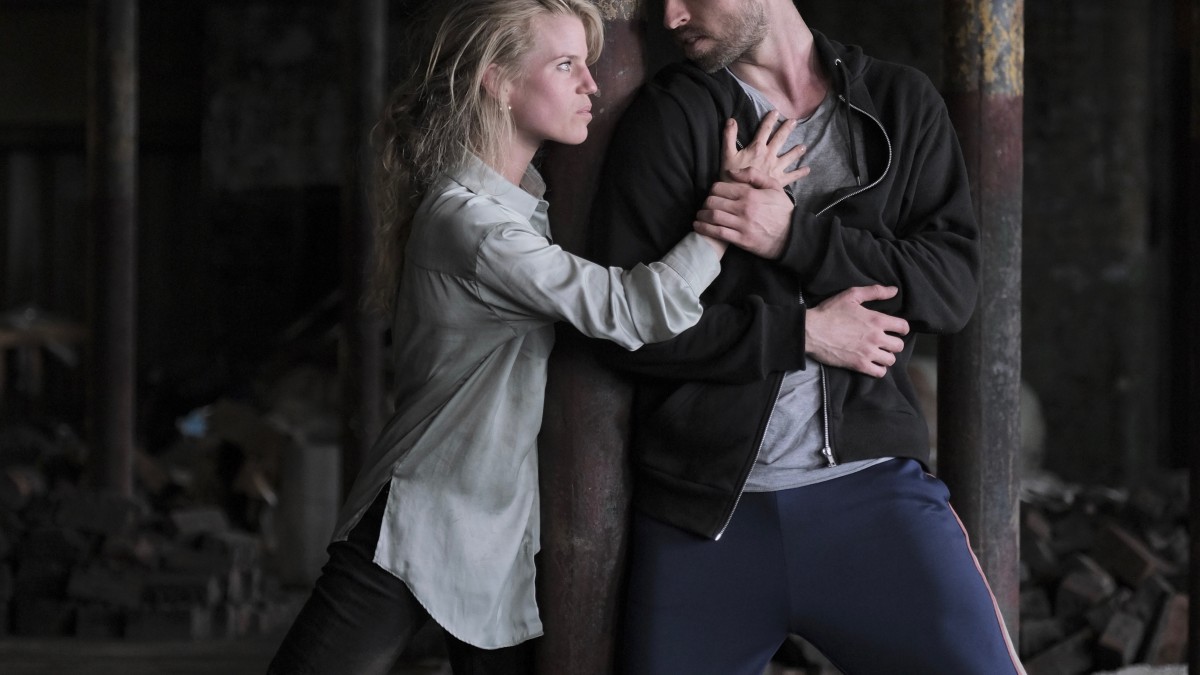 This week, we're speaking to dancer Hannah Rudd, who stars in I Fall, the first film in the Transfiguration trio.
Hannah has been working as a professional dance artist for the past 15 years. Since training at The Royal Ballet School, she has danced with The Michael Clark company (2006-08), Scottish Ballet (2008-10) and Rambert Dance Company (2010-2021).
In addition, throughout this time she successfully freelanced independently throughout the UK and Europe in both classical and contemporary works.
Hannah has explored her own choreographic work over the past eight years and has presented work in festivals, film and theatre. Within her work, she desires to facilitate human connection through the expression of dance and frequently collaborates with other artists in a range of mediums, musicians and creatives.

Currently, Hannah is an independent dance artist working in the UK and internationally.
Hi Hannah – can you tell us about your role in Transfiguration?
I am involved in I Fall, the first film in the Transfiguration trio of films, which focuses on the grips of being in addiction.
I have been working with Paul Bayes Kitcher, John Young and my fellow dancer Jon Savage on creating material for the film, inspired by Paul and John's direction, and my own creative response to the subject matter.
What was the rehearsal process like with creating material for the film?
Rehearsals have been great, there's always lots of creative discussion, really working to get to the core inspiration of what is being said, how to translate that correctly and create something that gives a message through the medium of dance.
You've worked with Fallen Angels previously; can you tell us about the history of your relationship with them?
I have been working with Fallen Angels for about five years now, and I have been involved in their community work as well as other artistic projects.
It means a lot to me to be involved in both areas of the work that FADT does, to directly relate to the incredible work of the company for those who are in recovery and also explore creative dance projects with Paul that connect this work to his two passions, recovery and dance. It is a privilege to be involved with this work.

So much of your work is about facilitating human connection, how have you found that process during the creation of Transfiguration?
I feel that these films are so directly related to that: human connection. The desire to relate to other people who are suffering or have suffered and display a genuine sense of empathy, of connecting to the knowledge of real-life experience, and hopefully give the message that there is always hope.

And finally, what do you hope audiences take away from Transfiguration?
I hope that they relate to the deeper messages of hope, recovery and support, whilst also enjoying the creative, artistic means in which these messages have been produced.
Enjoying the skill and talent of the incredible directors, cinematographers and dancers, and all the team behind the work that Fallen Angels does. And spark an inspiration to connect with Fallen Angels and dance as a means of joy and recovery.