Transfiguration: Meet Stephanie O'Hara
Author: admin
Date: May 5th 2022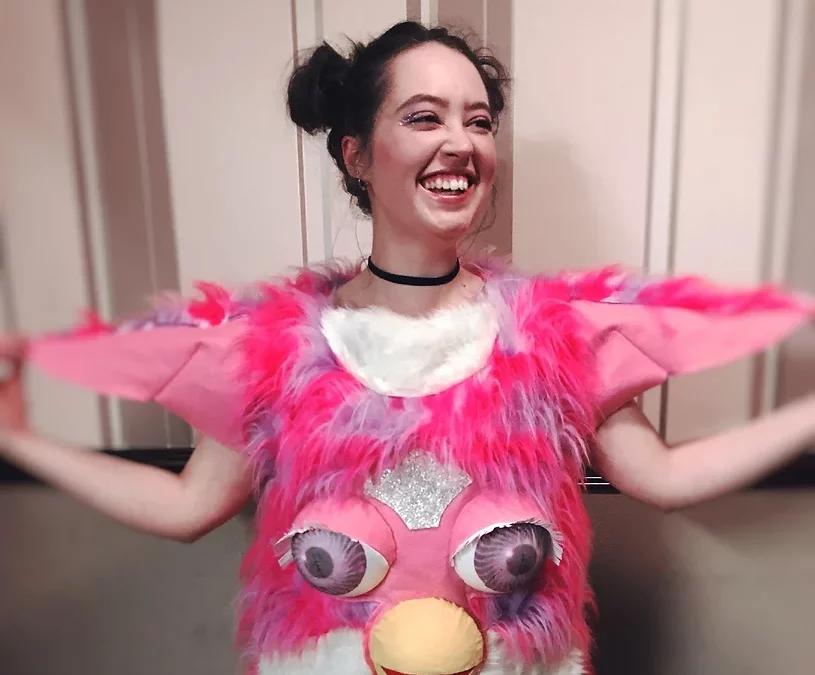 You'll have noticed the fantastic costumes in all three Transfiguration films – and they all come from the creative mind of our Costume Designer and Maker Stephanie O'Hara.
Stephanie is a set and costume designer based in the North West. She graduated from LIPA 2016, with a First Class Honours Degree in Theatre and Performance Design and since then has rooted herself within the North West theatre scene.
Stephanie aspires to create visually absorbing designs by complimenting and challenging the perceptions of storytelling. And aside from freelance costume and theatre design, Stephanie has worked across many departments in theatre, film, TV and events. 
Hi Stephanie – can you tell us about your role in Transfiguration: We Rise?
My role for We Rise was as Costume Designer and Maker. I worked alongside the creative team to create an aesthetic for the costumes that portray the characters in a certain way. For the three films we decided on a colour palette which we carried all the way through to We Rise, this was to keep a level of familiarity across the three films. As the story darkens so do the costumes and when there is hope the costumes brighten!
What was your process of putting together the costumes for Transfiguration: We Rise?
My initial thought on the costumes was to create something that expressed the emotions of the dancers through what they were wearing.
We wanted something abstract as the piece itself was abstract but not too unrealistic that it would take away from the performers. I decided to emulate the chaos that the performer was feeling through a watercolour effect on the T-shirts. It was a metaphor for how darkness can slowly consume you if you don't seek help.
Once the performers realise this and break free, we are taken into a space where everyone is wearing a bright white Fallen Angels T-shirts, this symbolises how their pain is now controlled because they confided in Fallen Angels and the "darkness" is now contained within the logo.
How did you find working with both dance and film?
I have worked in both mediums separately but never together and I honestly loved it! Bringing cinematic movement to the choreography was so exciting, the audience can feel as though they're dancing too.
From working with Fallen Angels on this project, why do you think their work is important?
Fallen Angels' work has always inspired me. Their work is so important as it creates a safe space for people to heal but in a creative unconventional way. I have seen first-hand the good they do when they listen and allow someone to tell their story.
And finally, what do you hope audiences take away from Transfiguration?
I would like the audience to take away a feeling of achievement and pride after watching the dancers' journey, as if they have been there with them! Fallen Angels has such a beautiful way of bringing people together and bringing out the best in people, I hope the audience feels that whilst watching. 
As for their costume interpretation, I am quite happy for the audience to read as little or as much into the metaphor as they want! It adds another creative layer to the film, but it can equally be a subconscious thought.