Transfiguration: Meet Tom Ashbrook
Author: admin
Date: February 4th 2022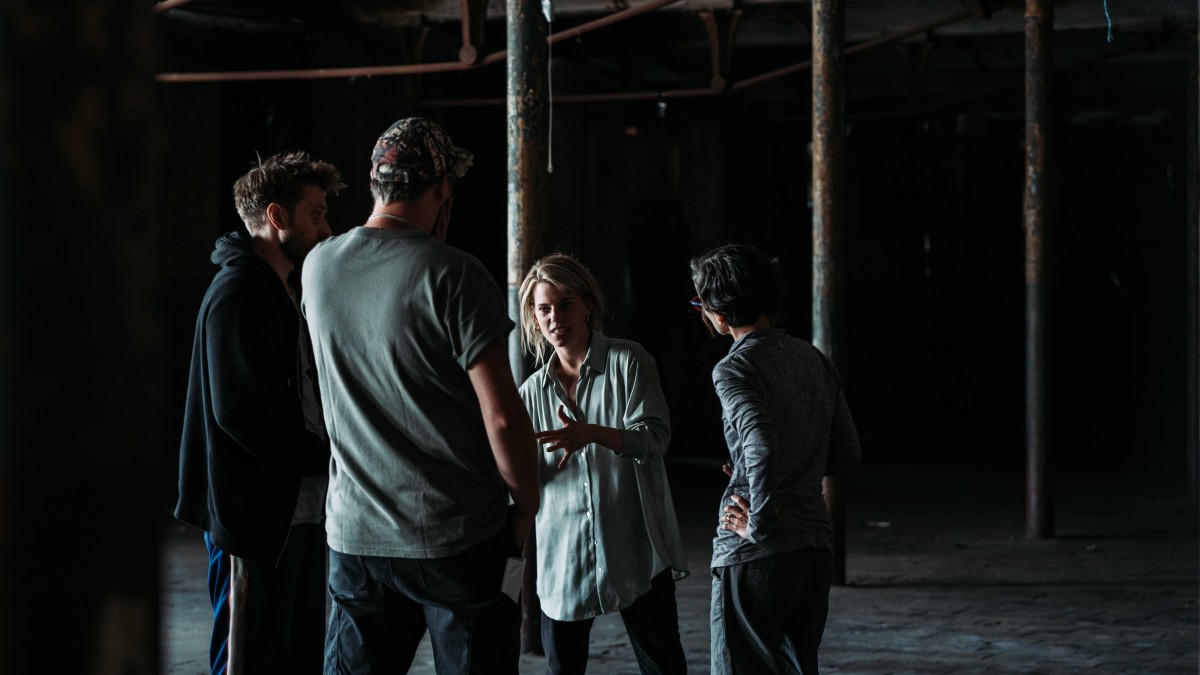 Tom Ashbrook is the composer for all three films in the Transfiguration series.
Classically trained on piano from the age of 5, Tom has spent most of his adulthood gigging and touring around the world as a musician. An early interest in film soundtracks and composing to visuals has meant Tom has always had a gift for drawing out emotions and meanings through melodies.
Hi Tom – tell us how you came across Fallen Angels Dance Theatre.
I came across Fallen Angels ten years ago now!
Having met Paul at a contemporary class in the Liverpool Institute of Performing Arts, we immediately clicked creatively and as friends. I was invited to write with him and create their first project and recovery work plus a live show.
What is about the company that you love so much?
I believe they do such an amazing job and bringing together people from all walks of life. Those struggling with recovery or on the other side have been given such an amazing base to create and feel safe and free to work with others and use their experiences and hardship positively in the amazing environment made possible by Fallen Angels.
Have you drawn from any particular inspirations (in music, or anything else) when composing for Transfiguration?
Personally, I'm just super inspired by what I see in the rehearsal process with Paul and the other dancers. Them having used my existing tracks to rehearse to really shed light on what we could create and made a nice reference for me to write new material.
Can you talk us through your process for composing for Transfiguration?
Usually, pieces are choreographed to my existing works but this was an opposite process of coming into the space and me jotting out bespoke ideas and sequences with what they were working on.
I took rehearsal footage and small clips to continue inspiration creating the music more organically around the choreography. When we had a rough edit with the director, parts were honed and tweaked to the visual to create smooth transitions but generally, it was a beautiful organic process with the team.