Where Science and Art Collide
Author: admin
Date: November 6th 2018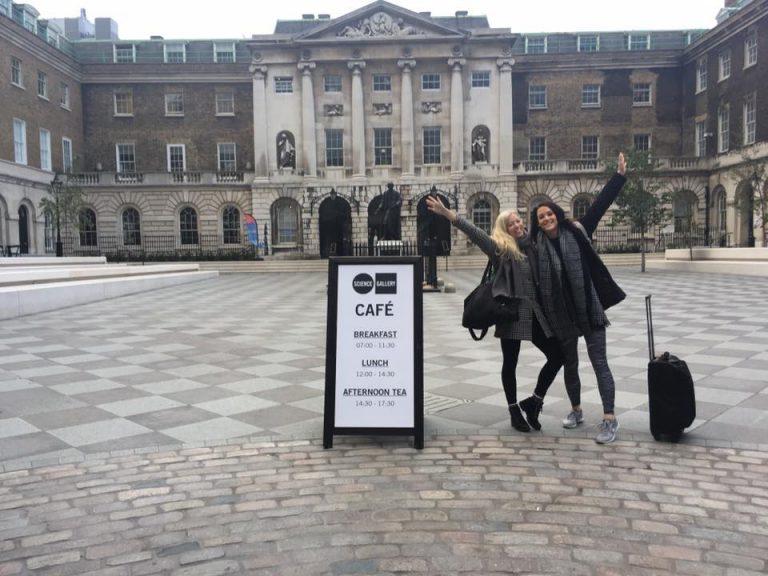 Live at Science Gallery London: A Guest Blog from Joanna Kirby
Yesterday I performed with Fallen Angels Dance Theatre at the Science Gallery in a piece called 'Acts of Addiction' which portrayed the compulsive nature of the disease of addiction through dance, bringing science and art together. I was really excited about performing after a great few days of rehearsals this week, as well as to hear Professor Michael Lynskey provide a scientific perspective on addiction as I love science and find it really interesting.
Before I came into recovery, I first turned to science to look for an answer to my addiction to drugs and alcohol. I would trust a textbook rather than my own or others' lived experiences and was scared to have an opinion on anything that I couldn't back up with a reference.
I believed all the answers to life's questions could be explained through scientific inquiry and that art was of no real-world practical use. To me, art was just an added extra in life that looked pretty.
I tried to study my way out of addiction, thinking that if I could just learn enough about my own psychology then I'd be able to control my drinking and using. Well, it was safe to say this approach didn't work as the more I studied, the further and further I slipped into the grips of addiction and the more confused and scared I became.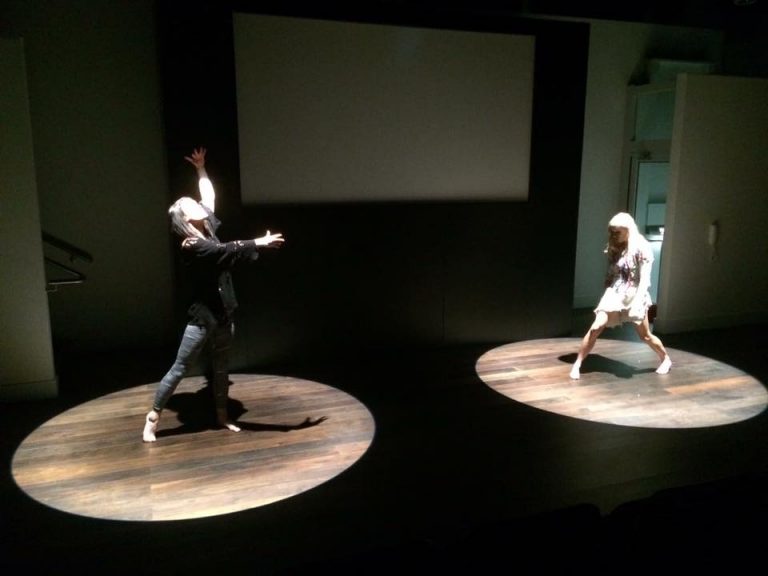 When I came into recovery the idea of sharing my story seemed completely pointless to me, how could sharing my thoughts and feelings honestly in all their depth and detail help me stop drinking and taking drugs? I wanted a quick, hard, fast solution and sharing my story just seemed too fuzzy and futile.
However, over time I have realised how important it has been to share everything that I've bottled up for years, and dancing with Fallen Angels is helping me do just this. During group, we have a 'check in' at the start of the session where we can let the rest of the group know where we're at so we can support each other with what we're each going through at that present time, as well as this sharing also helps us build relationships that continue on outside of the studio and some of my closest friends are also a part of Fallen Angels too.
Where Fallen Angels differs from other peer support groups and talking therapies is that the parts of my story I can't put into words can actually be conveyed through movement. For me, I find it really difficult to express the pain and torture of active addiction through words, when I talk about it I just can't do it justice so it feels like it remains buried deep inside me like a big knotted ball. I believe dance helps to tease out these knots and the experience of active addiction, not only helping non-addicts understand addiction, but also helping me understand and make sense of my own story.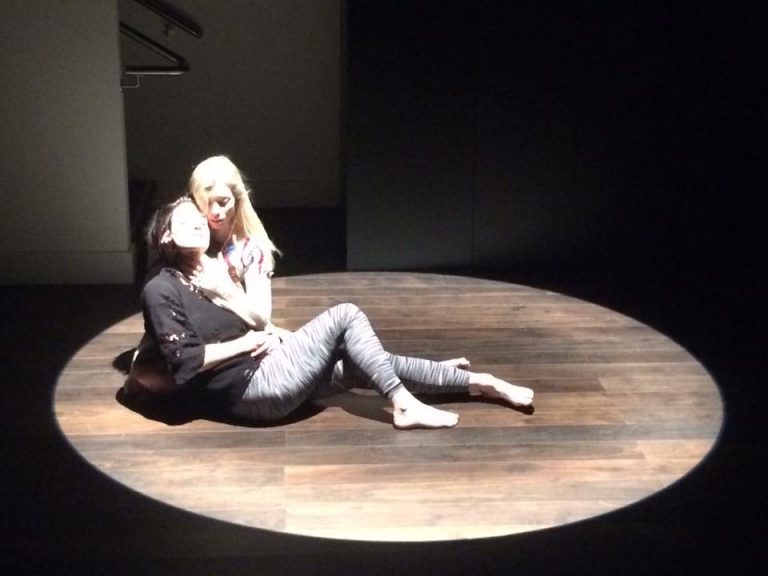 This weekend, I also had a massive realisation following the question and answer session of how sharing my story through dance is helping me recover. One of the questions we were asked was about how we felt about putting our stories out there in society and whether we felt that there we felt any risk or difficulty in doing this.
Ian Brown (another participant in the Liverpool group) answered this question by saying it was important to him to own his story and stand in his own truth. When Ian said this It suddenly hit me and I thought 'wow, this is what dance is really helping me do'.
I've felt a lot of shame about my addiction and did my utmost to conceal my addiction from the outside world, for years I unsuccessfully tried to lead a double life. What's so amazing about Fallen Angels, is that through movement, Paul Bayes Kitcher has been able to take our inner experiences and choreograph them into something that no longer has to be hidden. This has given me a way of sharing who I am with others rather than hiding my addiction and feeling ashamed.
For example, I've been able to send my Grandma a video of a recent dance performance. I caused my Grandma a lot of pain and heartache in active addiction so it was so amazing for me to be able to send her a film of me smiling, healthy, and doing something positive with my life. Plus she said that after watching the video she understands my addiction much better now, and she keeps telling me how proud she is of me.
Dance has also made it easier to share my addiction problems at voluntary work and with old friends, I haven't had to try and explain everything, I've literally just let people see the videos of our performances and they instantly just understand. Dance has definitely made me feel more confident about who I am and has made sharing my experience with non-addicts a million times easier.
Through my experience in recovery and Fallen Angels, I can now see the importance of art and dance, not just as something beautiful, but as an incredible way of helping people share their stories and invoke real-world, practical change. I think it's amazing that The Science Gallery and Fallen Angels have brought Science and Art together and I'm so grateful to have been a part of this performance.