Why recovery and dance?  
Author: admin
Date: December 14th 2022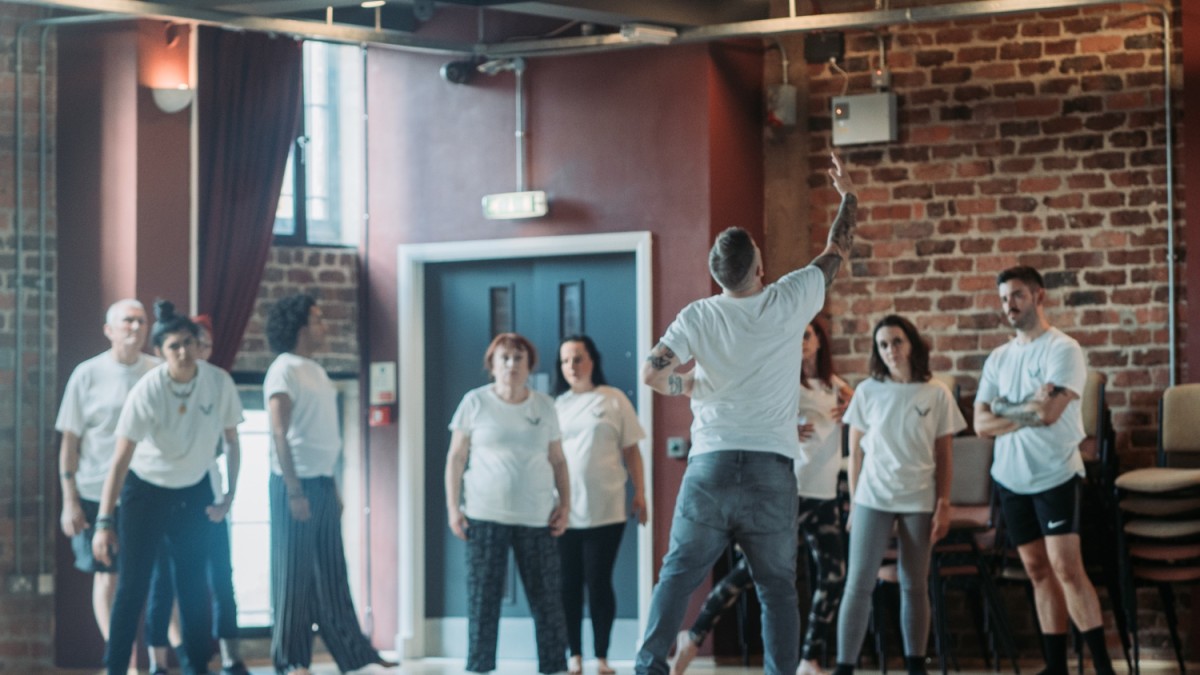 "I've used dance movements to express emotions and feelings I find it hard to talk about."
People in recovery have already taken enormous steps to acknowledge and address the impact of addiction in their lives. Our dance practice methodology links creative dance to recognisable processes used in addiction rehabilitation. So, what makes dance and recovery a good match?
Fallen Angels Dance Theatre's dance practice builds compassion and understanding around addiction. We do this through the structure and content of our sessions.
We believe the trauma that surrounds and is involved in addiction is present in the body and mind. Creative movement tasks allow people to embody their pathway in recovery in a supportive environment whilst gaining in new physical skills.
Dance exercises feature breathwork and visualisation designed to awaken the body and quieten the mind. The movement vocabulary is rooted in storytelling using the body. A signature series of sequences and improvisation techniques blends core elements of ballet and contemporary dance linked to strong emotional and physical aspects of being in recovery. We explore themes of rising up and reaching beyond challenges and trauma, locating and dismantling personal barriers, feeling safe and finding solidarity with others, exploring freedom and choice and the metamorphosis of the body and brain through recovery from addiction.
Liverpool Hope University's Dr Sarah Black states "Paul Bayes Kitcher's movement syllabus enables participants to physically explore their emotions and issues which otherwise could be difficult to share. His movement workshops are enquiry led, designed to build resilience in a safe and supportive environment."
Themes of taking control, unblocking memories and letting go in movement mirror work done in a recovery programme. Our sessions also feature check-in and check-outs, a group support tool widely used in recovery rehabilitation, to reflect and support each other's personal journey.
Peer-reviewed evidence shows the approach helps people in recovery improve wellbeing, grow confidence and rebuild social networks. Applied theatre researcher Dr Zoe Zontou has partnered with us since 2012 to document the impact of our work. Dr Zontou's findings demonstrate "when people in recovery from addiction are presented with opportunities to create performances based on their lived experiences, this has the potential to enhance their sense of community belonging and cultural citizenship. She advocates the establishment of applied theatre with people in recovery from addiction to recognise it as a prominent field of practice.
At Fallen Angels Dance Theatre we believe creativity and arts participation is a human right. Our pioneering evidence-led approach which blends the power of dance and recovery can be truly transformative. We're committed to continue to develop it as a platform for personal growth, achievement and healing.
Image Credit: Glynn Parkinson